Dzhemilev spoke about the "secret resettlement" of Russians in Crimea
The deputy of the Verkhovna Rada of Ukraine and the leader of the "Majlis of the Crimean Tatar people" (organization banned in Russia), an ardent Russophobe Mustafa Dzhemilev said that the Russian authorities secretly brought about one million people to the territory of the Crimea. secret migrants "crowding out the local population from the peninsula.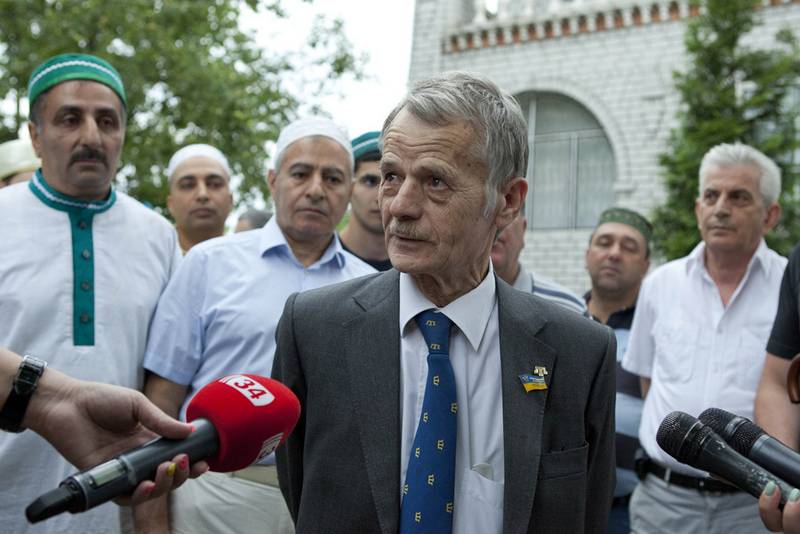 Deputy Rada said that Russia is doing everything secretly, data about this is carefully hidden. According to Jamilev's calculations, in 2014, half a million Russians were brought in, and then they increased the number of immigrants to a million.
Dzhamilev claims that he got into the hands of a "very secret letter from the FSB", in which the FSB leadership, together with the head of Crimea Sergey Aksenov, approved a three-year plan of special influence on the Crimean Tatars in order to "persuade them to cooperate with the occupation authorities". In addition, it is planned to create radical Russian-speaking organizations in order to squeeze out the Crimean Tatar population from the Crimea with their help, the leader of the Mejlis added.
It is clear that everything said by Jamilyov "smacks of sheer delirium," but to the western man in the street may seem true. And in today's Ukraine, many will believe the statements of the deputy Rada.
Recall that the Crimea returned to Russia in 2014 year after the referendum. The authorities of the "post-Maid" Ukraine do not recognize the results of the people's will and consider the peninsula "temporarily occupied".
http://www.tourdnepr.com/