Kazakhstan buys in Belarus fire tanks GPM-72
At the international military exhibition KADEX-2018, held in Astana, representatives of Kazakhstan and Belarus signed a contract and a memorandum on the development of military-technical cooperation, the portal reports
News.21.by
.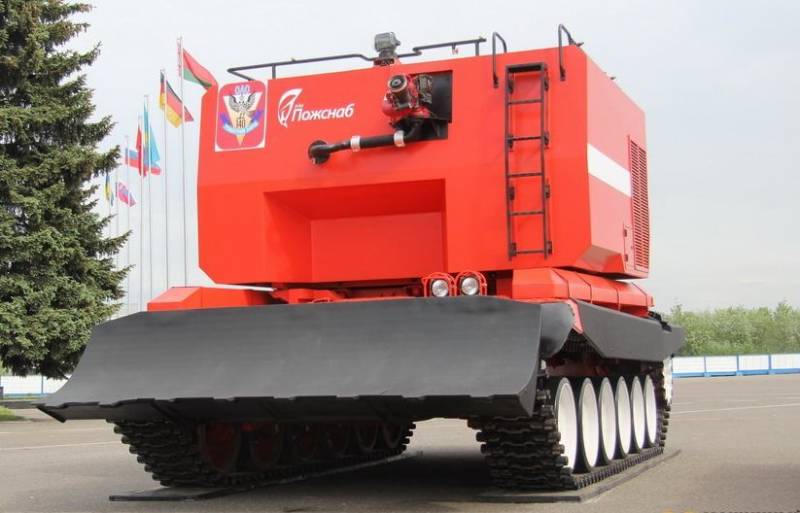 According to the representative of the Belarusian military-industrial committee Vladimir Lavrenyuk, the contract concluded with Kazspecexport provides for the supply to the military department of Kazakhstan of GPM-72 tracked fire engines on a base chassis
tank
T-72. Lavrenyuk did not specify the amount of the transaction and the number of cars ordered.
The parties also signed a memorandum on military-technical cooperation and discussed the sale of unused military equipment.
The GPM-72 fire engine was created on the basis of the T-72 tank by the efforts of the 140 engineers of the repair plant and Pozhsnab LLC. It is designed to extinguish fires and conduct rescue operations at arsenals, warehouses and ammunition storage bases.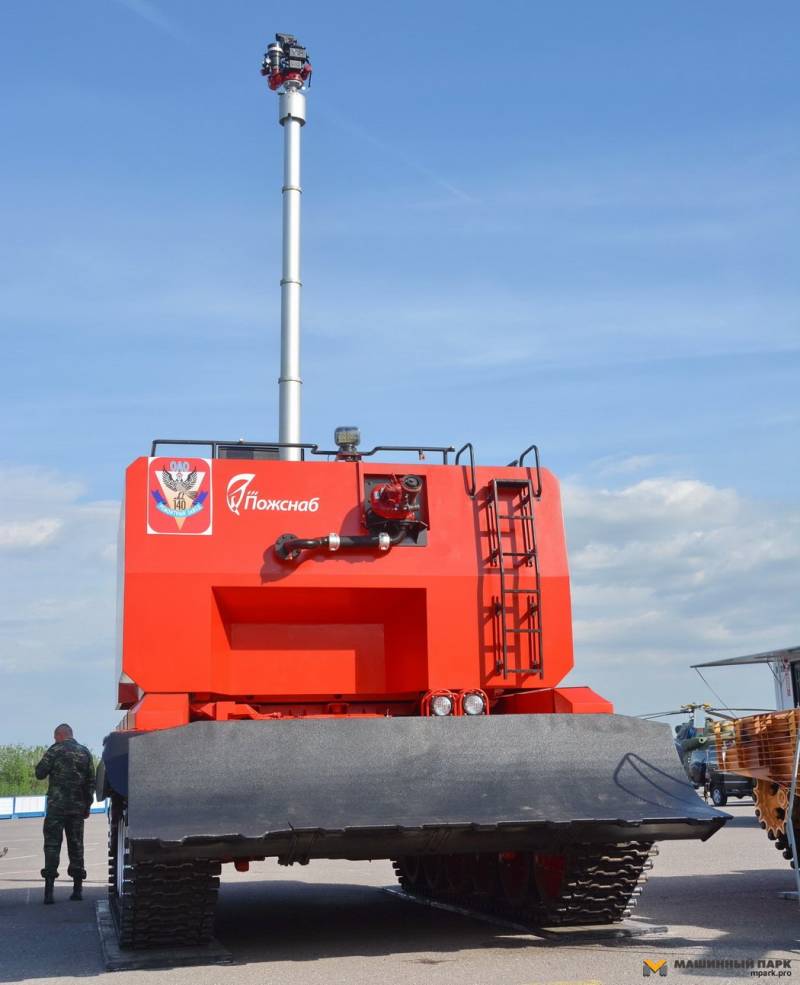 According to the developers, a powerful fire-fighting equipment complex is enclosed in a single GPM-72 package. It is equipped with a tank for 10 thousand liters of water and a thousand-liter tank for a foaming agent, high-tech fire monitors, an autonomous diesel engine to drive the pump and other fire equipment of 23's.
GMP-72 is also equipped with an aquamast (6 m), with which you can put out the fire due to shelter. On the mast mounted remotely controlled trunk.
Machine park (https://mpark.pro)