In the Samara Military History Museum of the Central Military District, a solemn ceremony was held in honor of athletes from the sports company CSKA / Samara. The servicemen were drafted into the army and, during service, participated in competitions of various ranks in which they won the title of world and European champions, the Military Survey reported to the press service of the Central Military District.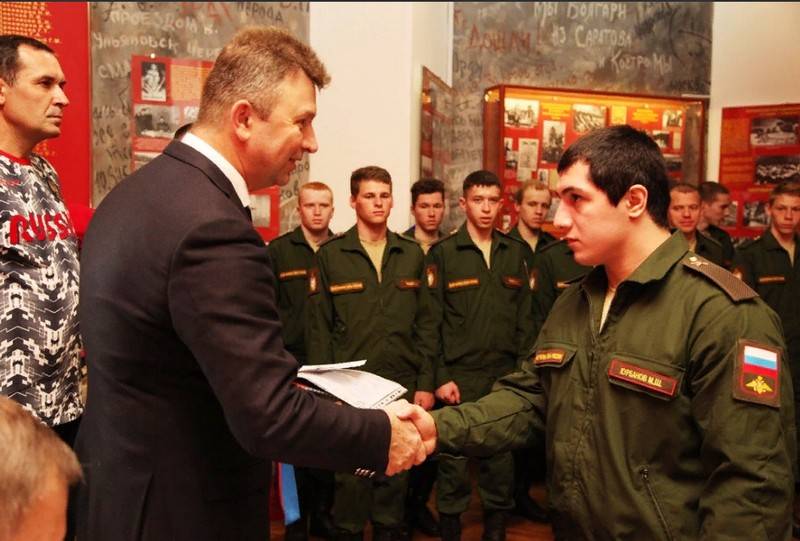 In total, about thirty athletes who served in military service and won international, All-Russian and All-Army championships and championships in various Olympic sports took part in the celebration. During the ceremony, in the presence of officers and commanders, athletes were awarded certificates of honor and valuable gifts, the military department said. In the future, enrollment in the sports center of the Central Military District awaits the 43 recruit.
Sports companies existed from the 1950 of the 20 century and covered the entire Soviet Union, from which they "migrated" to the Russian army, where they existed until 2008, when, by the order of the Defense Minister Anatoly Serdyukov, were completely eliminated. And only after the expiration of 5 years, in 2013, on the instructions of Russian President Vladimir Putin did sports companies be revived in operating units.