T-80-M1 ahead of the American "Abrams" on 20 years
Today they talk a lot about installing on
Tanks
"Abrams" of active defense complexes (KAZ), noting the lag of the Russian defense industry in this direction, writes
Messenger of Mordovia
.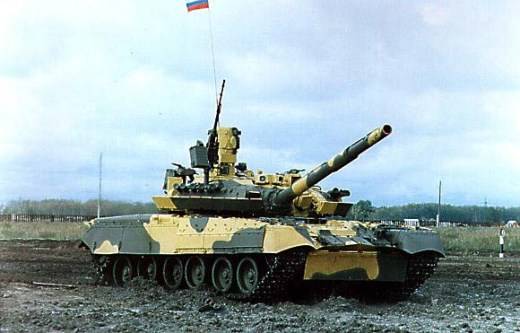 In fact, Russia has traditionally been a leader in the development of KAZ. Back in 1980, the T-55AD with the Drozd complex was adopted in the USSR. But, unfortunately, because of the collapse of the Union, the tanks of this modification came to Ukraine, where they were subsequently "safely" disposed of. And one car was shipped to the United States.
In 1990, Russian engineers continued to develop in this area. In 1997, a modification of the T-80 tank, T-80-M1, was first introduced in Omsk. The car was named "Bars". Its performance characteristics are still impressive military specialists.
The main novelty of this tank was the KAZ "Arena", which allows the automatic destruction of guided missiles and rocket-propelled grenades. In addition, the machine was equipped with a Blind-1 opto-electronic suppression system. Due to this, the security of the tank, according to the developers, has increased by 5 times.
Engineers also modified the gun and fire control system with a thermal imager. The Reflex missile system was also improved.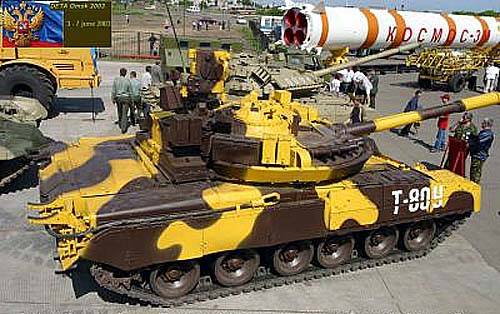 Another novelty was the steering wheel, installed instead of levers. Comfortable work tankers provide air conditioning. It was expected that the car will get a 1400-strong gas turbine.
"It turns out that only after 20 years, the Americans were able to achieve success in Russian tank construction, and then with the help of Israelis," writes the author of the material Leo Romanov.
Unfortunately, he notes, the domestic armored car did not reach the troops - they say that there was not enough money. However, even now in our troops there are no vehicles with such protection, "and the question, as they say, has matured," concludes the publication.