Pyongyang: Doodles from the United States can meet with us not at the talks, but in a nuclear fight
A senior North Korean representative of the diplomatic corps Choi Son Hee, who was preparing to meet the head of the DPRK with the US president, spoke sharply about the leadership of the United States of America after Trump's statement that he cancels the meeting with Kim Jong-un and instructs the administration to prepare new sanctions. According to Choi Son Hee, she is truly shocked by the behavior and mental abilities of the American authorities, and first of all, US Vice President Mike Pens. It is his North Korean diplomat who considers one of the main responsible for the breakdown of direct negotiations between Washington and Pyongyang.
Choi Son Hee:
We are not going to beg anyone in Washington to return to the negotiating table and discuss a possible meeting of the heads of state. This is simply meaningless, as they state the need to negotiate and at the same time make completely stupid, irresponsible and impudent statements about who they are going to negotiate with. So, with the filing of Mr. Pens, the second person in the American state, the DPRK was compared with Libya in the sense that we can expect the same fate if we refuse to engage in dialogue with them. Amazing nonsense to say so and immediately declare that they themselves are leaving the negotiation process.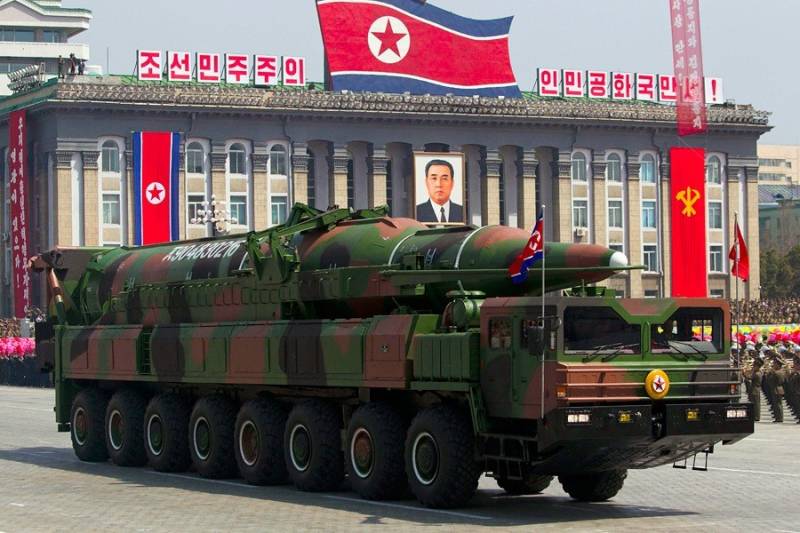 A North Korean official notes that the DPRK initially did not harbor illusions about the "goodwill" of the United States, and after "gross demands to abandon the nuclear shield unilaterally under the threat of military invasion," there is no doubt that "hostility, arrogance and stupidity are not left."
According to a DPRK official, you need to be a final idiot in order to make statements about your readiness to deal with the DPRK in the process of preparing for the negotiations, as you did with Libya.
Further, Choi Son He said that the DPRK is quite ready to use the nuclear arsenal for self-defense.
From her statement:
And it depends on the United States, where we will meet with them - at the negotiating table or in a nuclear battle.