The Turkish company Aselsan, which develops in the field of weapons, has tested a new combat module created in cooperation with the Ukrainian Luch design bureau. Testing the work of the jointly created module was carried out at a military training ground in the Chernihiv region of Ukraine, reports "Warspot" with reference to the armyrecognition.com portal. The development of a new module, the name of which has not yet been named, has been underway for half a year on the request of the Turkish side and is intended for installation on Turkish armored vehicles.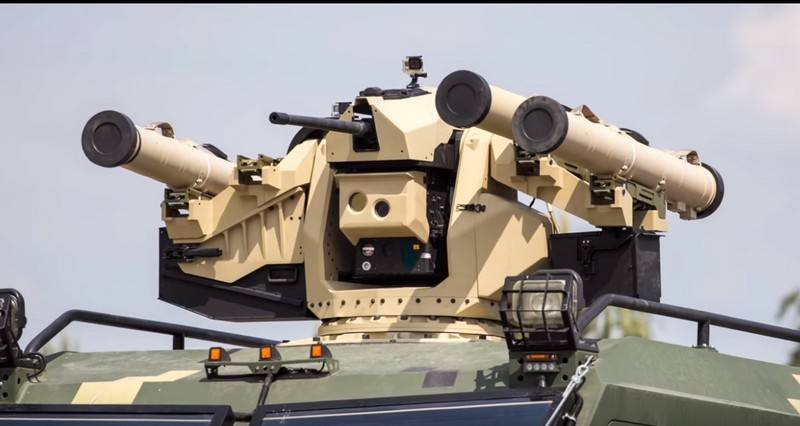 On the module of the development of the Turkish company was installed Ukrainian ATGM "Skif", after which a number of missile launches were carried out on various targets. Ukrainian designers from Luch Design Bureau reported that during the tests all missiles successfully hit targets, and foreign partners were satisfied with the result.
The Skif ATGM system is an export version of the Ukrainian-made Stugna-P anti-tank complex. It is completed with 130 and 152 mm caliber missiles in transport-launch containers with tandem cumulative and high-explosive fragmentation warheads. According to the developers, the main purpose of the SKIF complex is the destruction of the enemy's mobile and stationary armored vehicles, provided with combined, distributed, monolithic armor protection. These include armored vehicles with dynamic type protection, helicopters and pillboxes.