State Department: Moscow must disclose its role in the crash of MH17
Washington fully trusts the conclusions of the Dutch commission and calls on Russia to "clarify" its role in the crash of the Malaysian Boeing flight MH17, reports
RIA News
US State Department statement.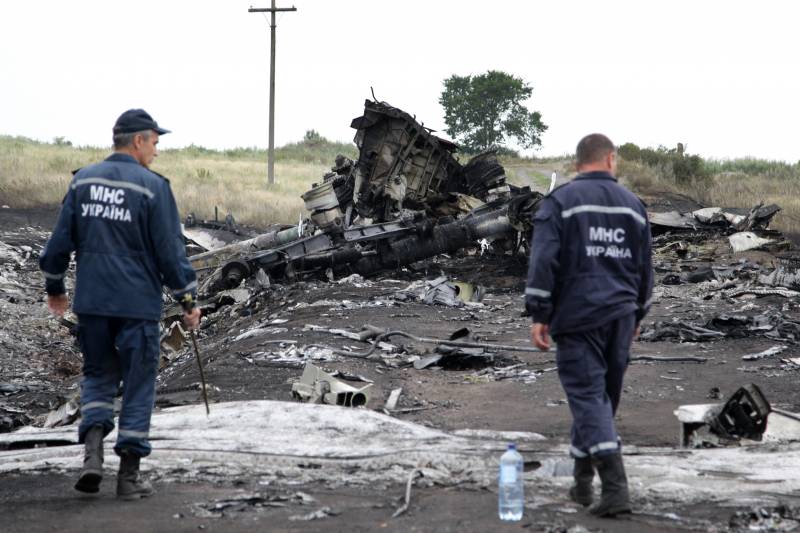 On Thursday, the JIT investigation team announced the interim results of the investigation into the collapse of MH17 in 2014 in eastern Ukraine. According to investigators, the plane was shot down from the Buk complex, which belonged to the 53-th anti-aircraft brigade deployed in Kursk. According to their version, the air defense system was brought from Russia, and then delivered back. At the same time, the investigators could not answer the question of when and to which court these conclusions would be transmitted.
The United States fully trusts the findings presented by the Dutch prosecutor. (...) The time has come for Russia to clarify its role in this shot,
stated in the State Department.
Commenting on the findings of JIT, the Russian Foreign Ministry called the accusations addressed to the Russian Federation unfounded and regrettable, and the investigation itself - biased and one-sided. A little later, Vladimir Putin noted that Russian specialists are not allowed to investigate, and Moscow can recognize the results of the investigation only if it takes full part in it. In this case, the president promised to study the findings of JIT.
In turn, the Ministry of Defense of the Russian Federation stated that not a single Russian beech crossed the Ukrainian border. And the rocket that got into a passenger plane was launched not from the Snezhniy region (the village was controlled by the DPR), but from the village of Zaroshchenskoye, which was then controlled by Ukrainian security forces.
Recall, Boeing 777 was shot down by 17 July 2014, near Donetsk. All passengers and crew aboard (298 people) were killed.
http://www.globallookpress.com