The US should provide European allies with more assistance in strengthening their defenses in the face of a "strategic rival", leads
TASS
the provisions of the Pentagon Budget Act for 2019 year.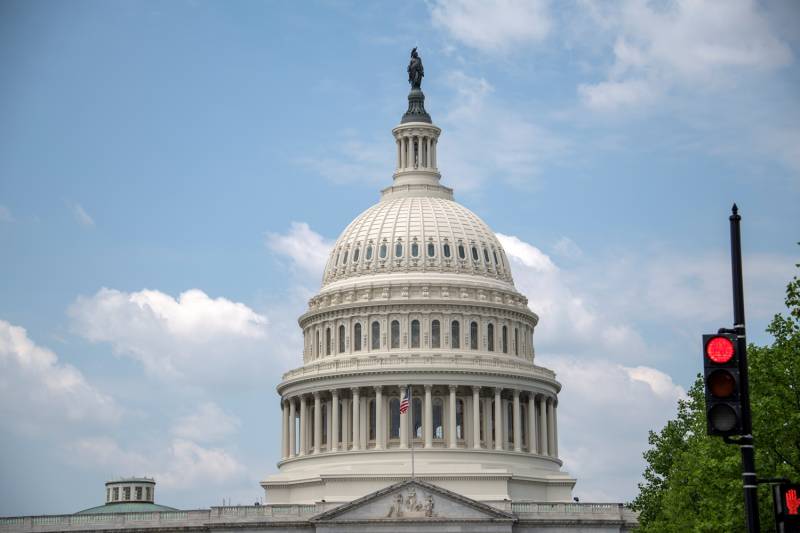 This project was approved on Thursday by the Senate Armed Forces Committee.
In the explanatory materials circulated in Congress, Russia and China are called "revisionist powers and strategic rivals." The bill enshrines the thesis that the essence of US European policy lies in an integrated approach to strengthening the defense of partners "as part of a broader strategy" to contain and possibly repel "Russian aggression."
Lawmakers are also urging the Pentagon to take concrete measures aimed at "strengthening the advanced presence" of American troops. Also, the Senate insists on the assistance of the military command of the reforms carried out in NATO.
On Thursday, the lower house of Congress adopted its version of the bill, in which it proposed to allocate $ 6,3 billion to contain Russia in Europe. The initiative suggests an increase in the number of US troops and equipment in Eastern Europe.
Later, both versions of the document will be consolidated into one, which will be sent to Donald Trump for signature.
In addition, according to the Financial Times, Washington is persistently trying to convince Brussels to impose tougher sanctions against Russia. Representatives of the State Department, who went to the EU this week, called on their colleagues to take concerted action against Moscow's "hostile activities".
However, Western political analysts note, the American delegation is unlikely to make a big impression on Europeans. After leaving the deal with Iran, Washington is not taken seriously, and the Americans will have to "sweat", which will convince the EU to play by their rules.
According to the source of the publication, today in the European Union there is a situation in which it will not only be difficult to convince him to introduce new anti-Russian sanctions - they will have to work hard to keep at least the current ones.