India is finalizing the space shuttle for the Chandrayan II moon mission. And what about Russia?
The Indian press published material that Indian designers are engaged in the development of promising spacecraft that could be used in the implementation of interplanetary missions. In the edition
The Times of India
an article is published, which describes the development of "light ships". Their distinctive feature is that they should have the maximum possible, on the basis of the parameters, the craving, and that they will not take on large volumes of payload.
It is reported that such spacecraft can become effective when performing relatively short-term missions - for example, to the Moon or Mars. It was noted that promising spacecraft could become a kind of shuttle trams when communicating with the Chandrayan-II automatic interplanetary station. Earlier it was reported that the launch of Chandrayaan-II is scheduled for October this year.
It is noteworthy that initially this project was conceived as Russian-Indian, but then, as was the recent practice in Moscow and New Delhi, the paths of developers diverged, and India decided to focus on the project alone.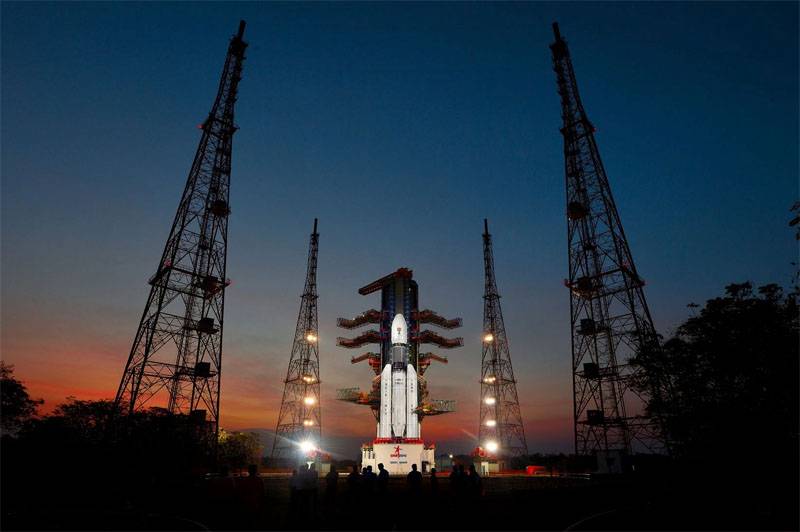 According to the Chandrayan-II program, it is planned that the system will have a descent module with a "Lunokhod / Mars Rover". The descent vehicle must be separated from the orbital module at an altitude of about 100 km above the lunar surface.
From a message in an Indian newspaper:
The new spacecraft is not just a project of an "airplane" whose goal is to develop light ships using laser engines for an interplanetary mission. With the help of such light ships equipped with a high-speed laser engine, you can go to Mars as part of a short-term mission.
It is noted that in addition to power plants, life support systems for the crew of the ship are being developed. In particular, we are talking about the system of air circulation, as well as the oxygen supply system.
From the material:
In addition to the advanced cryogenic engine, a semi-cryogenic engine will be developed for 30 months for the improved GSLV-MK III mission, which will be used to launch satellites (shuttles) of class up to 5,5 tons.
Technological details of the laser power plant on board the moon shuttle is not given.
Characteristic Indian video about the project -
link
.
It is noted that the implementation of the program uses highly environmentally friendly materials and substances. In particular, we are talking about the "green" type of fuel, which should replace its toxic version when used in new type engines.
Recall that Roskosmos has repeatedly declared its interest in the development of the lunar program, including manned flights. No specific results have been heard so far.