USA: C-500 test secretly conducted in Russia
American TV channel
CNBC
He came out with a report that talks about the testing of the promising air defense missile defense system with the X-500 in Russia. It is stated that Russia is conducting "secret" tests of this anti-aircraft missile system. In this case, the channel allegedly refers to US intelligence.
In fact, stating the secret tests of promising weapons in this case is very strange. Firstly, it would be strange if, for example, American journalists were invited to the tests. Secondly, Russia has long been making no secret of the fact that it is developing the newest C-500 air defense system, which means that we must assume that it is being tested in one form or another.
CNBC argues that the C-500 missile hit the target at a distance of approximately 480 km.
From the material:
This is 50 miles (about 80,5 km) longer than any modern anti-aircraft missile system.
Including the Russian complexes already in service.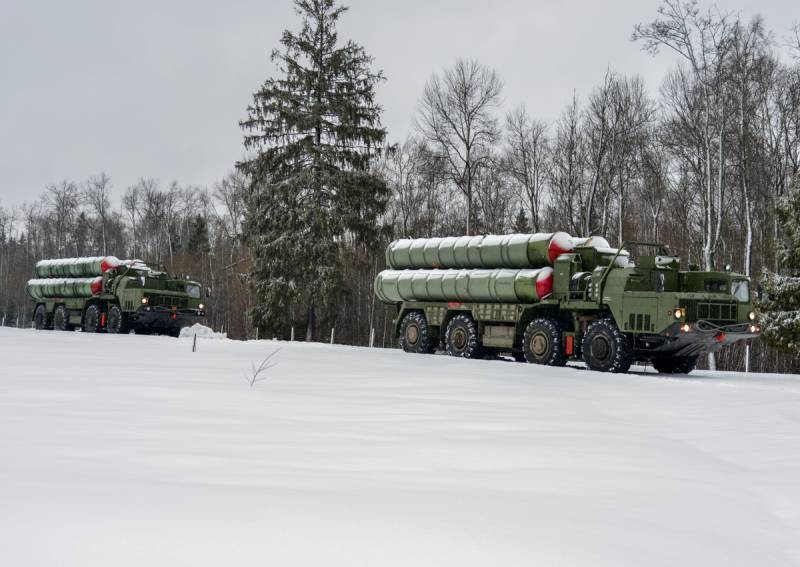 The report of the American TV channel adds that the promising Russian air defense and missile defense systems can not only shoot down aircraft and unmanned aerial vehicles, but also intercept air targets such as hypersonic missiles. It is especially emphasized that for C-500 "there is no such problem as F-35 or F-22", since C-500 is capable of "easily recognizing these planes and stabbing them."
According to some reports, these complexes (C-500 "Prometheus") will begin to flow into the Russian Armed Forces in the 2020 year.
Ministry of Defense of the Russian Federation