Syrian air base in Homs attacked from the air: the next neighbor's raid
A missile strike was inflicted on the Syrian airbase in the province of Homs. We are talking about the al-Dabaa airbase, where, according to the latest data, there were several units of military equipment belonging to Iranian troops and pro-Iranian forces. The Syrian state news agency SANA reports that the air defense systems "rocket attack repelled."
In the US, journalists asked the Pentagon official spokesman whether the pilots of the so-called American coalition were involved in the attack on the Homs airbase. The Pentagon said that the American coalition has no relation to the attack on the Al-Dhabaa base. The response of the official representative of the US military says that the US coalition is now focused in Syria on operations on the eastern bank of the Euphrates.
The Ministry of Defense of Israel at the moment rocket bombardment of an object in the province of Homs does not comment.
In some Lebanese media, meanwhile, there were publications that a strike on Syrian territory was inflicted from Lebanese airspace. It is stated that several warehouses of Hezbollah and the C-200 air defense system were destroyed. According to recent reports, it was the Syrian complex, with which the CAA tried to resist attacks from the air.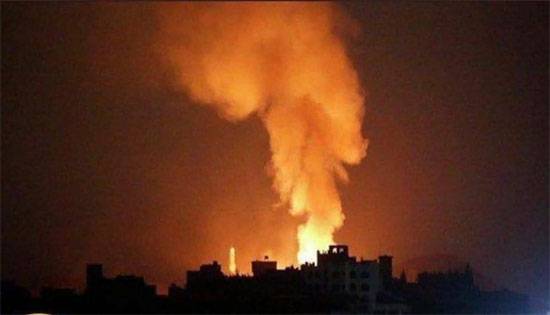 Recall that earlier, the Israeli Defense Ministry called on the Syrian authorities to abandon the practice of using air defense systems against the Israeli military
aviation
in case she fulfills tasks in the ATS.
The Lebanese Information Service, AMN, unequivocally states that the attack on the air base was inflicted by an Israeli Air Force plane that was at that time in Lebanese airspace. It is noted that at least two missiles were fired on Syrian territory.
Against this background, there are reports from Syria that in the province of SAR Daraa there is a regrouping of militants opposing the Syrian government forces. Militants stepped up in the southern direction, trying to do everything to disrupt the advance of the Syrian army to the border. The SAR command notes that a blow to the province of Homs could be used to divert attention from assisting terrorists by foreign states in the south of the country.
Recall that on the eve of a blow to the pro-government forces in Syria was dealt in the east of the country. This was reported in
material
"IN".