The city council of the capital of Lithuania, Vilnius, decided to rename the square, located in front of the Russian embassy. From 24 in May, 2018 will be named after Boris Nemtsov, a Russian opposition politician killed in Moscow.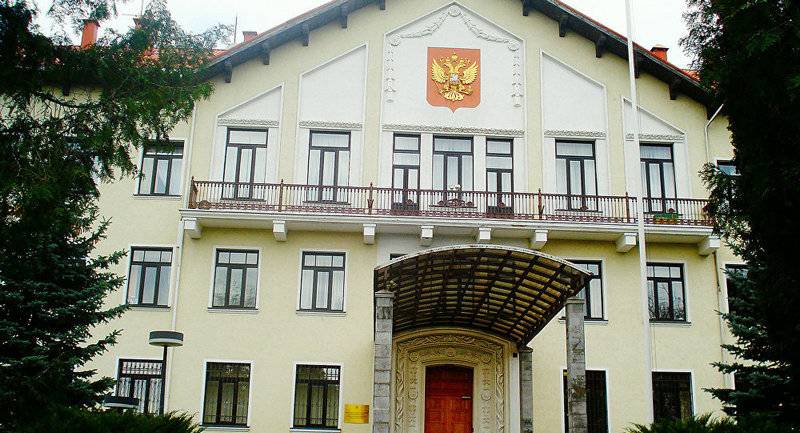 The decision to rename was taken by a majority of the city council members, with one abstaining and one council member who opposed, the Lithuanian edition Delfi reported.
The mayor of Vilnius Remigijus Šimašius initially proposed to call this park an impersonal name, namely just a square of Russian democrats, but changed his mind after meeting with certain "prominent Russian oppositionists" whose names the media do not give. In addition, this decision was supported by the Lithuanian Foreign Ministry.
They have already responded to the renaming of the square in the Russian embassy in Lithuania. The Russian ambassador, Alexander Udaltsov, said that the Vilnius authorities simply contended, calling the park near the Russian Embassy in the name of Boris Nemtsov.
This is another manifestation of petty politicosity not surprised us. Mr. Remigijus Simaszius has long had an itch about the name of the public garden at the Russian embassy. Well, when the section of the street in front of the Russian Embassy in Washington was named after Boris Nemtsov, he, of course, could not help but comprehend
- wrote Udaltsov on Facebook.
It is worth recalling that in February, the Nemtsov Square appeared opposite the main entrance to the Russian Embassy in Washington. The opening of a special tablet with a new name was timed to the third anniversary of the murder of the politician.