For demarche. Ukrainian marines who did not remove the black berets were sent to the reserve
History
with the scandal at the ceremony celebrating the Day of the Marine Corps of Ukraine in Nikolaev, when about a hundred marines of the 1-th Theodosia separate battalion opposed the change of color of the beret, got its natural continuation.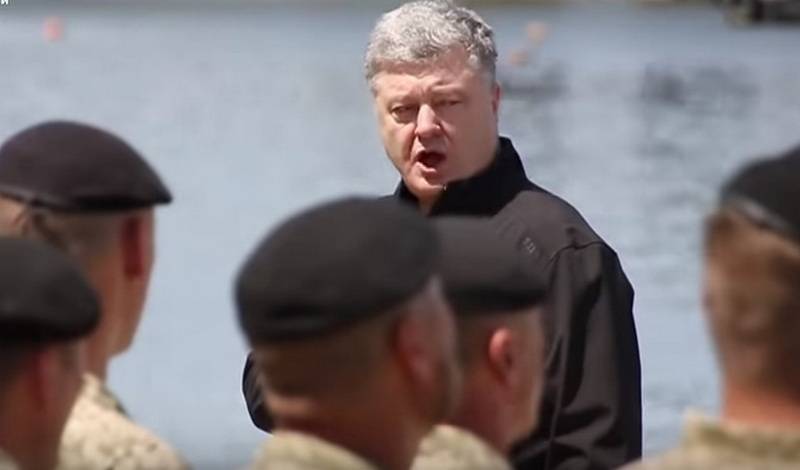 All the marines who dared to appear in front of the Supreme Commander of Ukraine Petro Poroshenko in black berets, at the very moment when he represented the new ones, were transferred to the reserve, said the head of the press center of the Naval Forces of Ukraine Oleg Chalyk.
At the same time, he explained that there was an order to replace the berets, which was obligatory for execution, and those who refused to change black to aqua were dismissed, although most marines were wearing new ones.
Recall that on May 23 about a hundred people from the battalion of the marines took to the parade ground and lined up in front of Poroshenko and the leadership of the APU in black berets. But not only the replacement of the color of the headdress pushed them to the demarche, the protesters explained. The main reason for this was the poor attitude of the command to the military and the reform of the army, carried out only on paper.
Immediately after construction, all those participating in the action were summoned to the part for analysis, where the command of the Armed Forces of Ukraine headed by the Minister of Defense arrived. For a long time, apparently decided not to understand, dismissing a swoop all involved in the demarche.