Work on the creation of a two-stage launch vehicle "Proton-L" completely stopped. The Khrunichev Center no longer plans to work on this project, a source at the enterprise reports.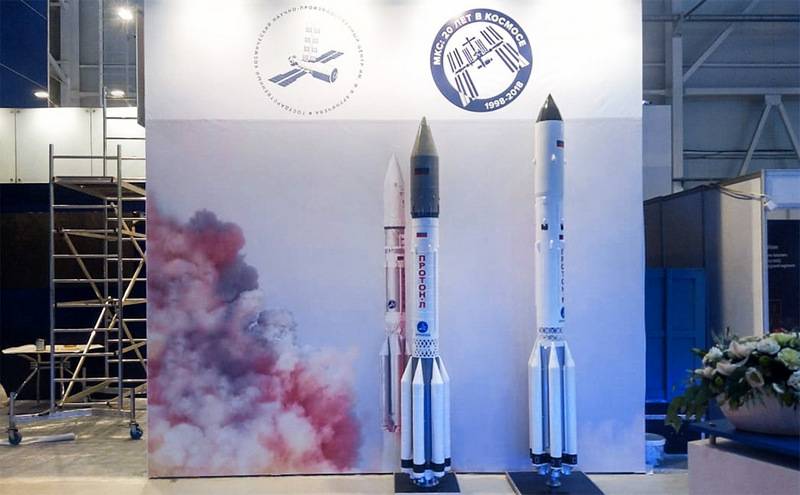 layout of the carrier rocket "Proton-L"
The reason for closing is the lack of funds for the development of the project.
The Proton-L rocket is a simplified modification of the three-stage heavy rocket carrier Proton-M. In the lightweight version of the Proton-L, there is no second stage, but the remaining two stages are slightly elongated. To start the "Proton-L" is not required accelerating unit "Breeze-M".
At the same time, specialists of the Center participating in the international exhibition of weapons KADEX-2018, which takes place in Astana, presented the model Proton-L on it and stated that the development of the rocket will be carried out, as the demand for launching geostationary space vehicles with lighters has increased and middle classes. The center announced in the period before 2025, the launch of launch vehicles 24. At the same time, the enterprise assumes the launch of both the traditional Proton-M and its light version, the Proton-L.