Prosecutor in the Netherlands: Boeing was shot from the Kursk "Buk"
A representative of the Netherlands Prosecutor's Office, Fred Westerbeke, made a statement today as part of the investigation into the crash of the Malaysian Boeing-777. According to the prosecutor, the investigative group "has made significant progress in the course of the investigation, but so far cannot say exactly who and why shot down the passenger airliner."
The prosecutor of Westerbeke stated that the commission proceeded from the one who was hit by MH17 using the Buk anti-aircraft missile system, which was on the field near the village of Pervomayskoye.
Westerbeke:
This complex was brought to Ukraine from the territory of Russia, and then exported back.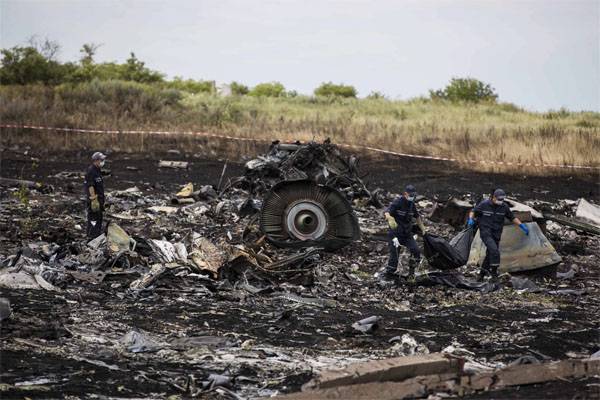 At the same time, the prosecutor showed a presentation on which several air defense missile systems of the 53 Brigade (Kursk Region) were shown. It is stated that these installations were exported outside the military unit of the June 23-25. Recall that the airliner was shot down over the Donbass 17 July.
Thus, the Dutch prosecutor actually identified the culprit, who in the West is considered to be Russia. This was predictable, given the fact that Russia was appointed guilty of the crash of the Malaysian Boeing almost immediately after, as soon as information about the tragedy in the Grabovo area became available to the media. Moreover, all this time, the task of the Dutch commission was not so much to investigate the real causes of the crash as to drag the arguments "in favor" of the version that Russia was hit by Boeing.
At the same time, Westerbeke himself makes it clear that the commission used the "Russian" air defense system "Buk" to strike the aircraft, based on the analysis of data from social networks and the Internet - the very data that were repeatedly refuted by experts, including experiments of the manufacturer of missiles to the air defense system. In the course of those experiments, unambiguous conclusions were obtained that if the blow was struck by the "Buk", then only that in July 2014 was on the territory under the control of the Ukrainian Armed Forces. This is evidenced by the nature of damage when taking into account the direction of movement of the liner.
http://www.globallookpress.com