From deputy prime ministers to leaders. Rogozin will head "Roskosmos"
Former Deputy Prime Minister Dmitry Rogozin, who was not part of the new government, will head Roskosmos. The appointment must be signed today, on Thursday, say sources in the corporation close to the leadership. At the same time, neither in the corporation itself, nor in Rogozin's entourage, this appointment is in any way commented.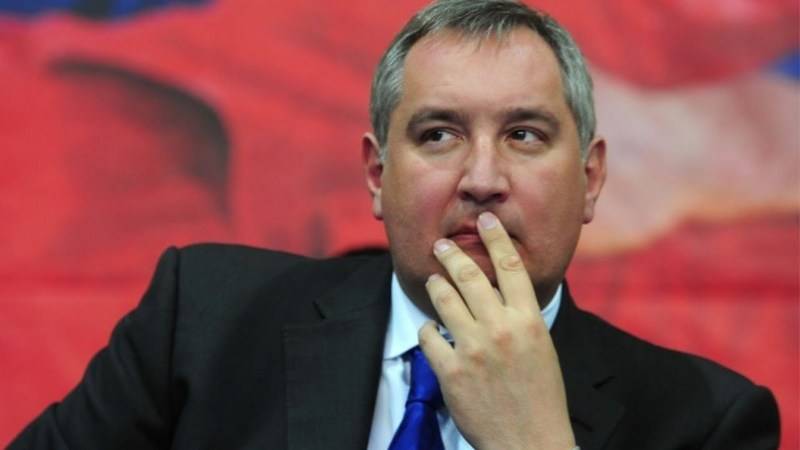 As reported in Roskosmos itself, the deputies of the current head of the corporation, Igor Komarov, have already written applications for dismissal and have said goodbye to the team. Despite the rumors about the appointment of Rogozin, the general director of the corporation himself intends to take part in the St. Petersburg International Economic Forum (SPIEF).
Rumors about the appointment of Rogozin to the post of general director of "Roskosmos" appeared about ten days ago, said the Ministry of Defense of the Russian Federation. Then two variants of his employment were considered: in the Kremlin, while talking about the position of assistant or presidential adviser, or to head the rocket and space holding, which is planned to be created. The Kremlin was inclined to the variant with the rocket and space industry. The decree appointing the head of Roscosmos is signed by the head of state.
There is also information that with the arrival of Rogozin, the Roscosmos state corporation will be reorganized into a holding of rocket production, which will also include Almaz-Antey and Tactical Missile Weapons.
For the past seven years, Rogozin has served as deputy prime minister in charge of the military-industrial complex, defense order, national defense, mobilization training, maritime policy, nuclear and rocket and space and other industrial sectors, as well as the construction of the Vostochny cosmodrome