Too small radius. In the US, criticized the deck version of the F-35
The US House of Representatives Committee on the Armed Services has criticized the deck version of the latest stealth fighter-bomber, the F-35C, created in the interests of the US Navy. The main drawback, according to members of the committee, is the aircraft's too small range, clearly insufficient to engage enemy targets, Task & Purporse reports.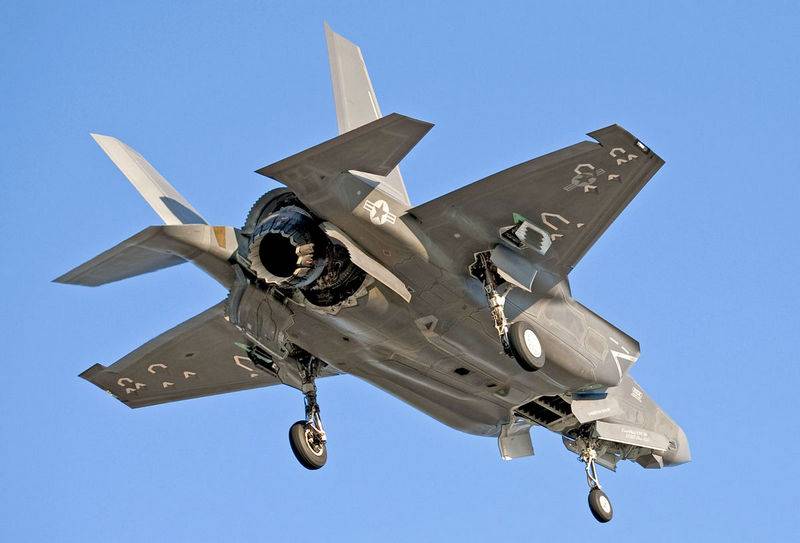 According to the committee, the plane, in the development of which billions of dollars were invested, is already outdated. While it was being developed, and this is 20 years, the development of missile weapons has leaped forward.
According to expert opinion, F-35С is not able to effectively carry out military operations without refueling. In connection with the data on anti-ship missiles available to China and Russia, the aircraft carrier must be at least at a distance of 1000 nautical miles from the target (1852 km), and the range of the deck version of the F-35 is 670 nautical miles (1240 kilometers) .
Thus, according to experts, refueling aircraft will be required, which do not have low visibility and will be perfectly visible on the radar, which finally eliminates the main advantages of F-35С
Currently, the US Navy is considering two options for operations of the carrier group with the deck version of the F-35. In the first one, it is proposed to use the "invisibility" refueling in the air, although this poses a threat to detect aircraft, and in the second, to locate aircraft carriers closer to the target, but in this variant the aircraft carrier is already under threat of sinking.
The option of creating a stealth tanker aircraft is also being considered, but this is in the long run.
http://wiki.wargaming.net