Pompeo promised to stop Nord Stream 2
Further effective steps are needed to stop the Nord Stream-2 project, reports
RIA News
Statement by US Secretary of State Mike Pompeo.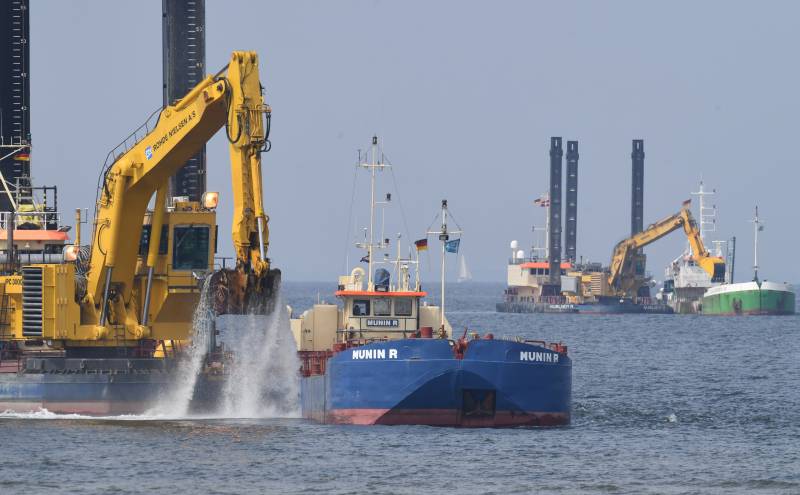 This Pompeo said during the discussion of the US budget for 2019 year.
According to him, Brussels is already limited in its ability to oppose the Kremlin because of its dependence on Russian gas supplies. And further deterioration of the situation can not be allowed.
The state secretary noted that the United States has "a real opportunity to reduce the EU's dependence on Russia through various options." One of them is to ensure the supply of fossil fuels "through the Caucasus and other countries."
Earlier, Deputy Department of Energy Department State Department Sandra Oudkirk said that Washington could impose sanctions on the participants of the gas project "for geopolitical and energy reasons."
Speech Pompeo commented on the Russian embassy in the United States.
They recalled that Republican favorite Ronald Reagan at the beginning of the 1980-s also opposed the construction of the Soviet gas pipeline to Germany. Sanctions were also imposed on the project participants. And the rationale was no different - to prevent Moscow from increasing its influence on Europe.
Today, in this sense, we seem to have returned to 35 years ago. The same rhetoric, the same means
noted in the diplomatic mission.
True, today the Americans are protecting that pipeline, because it is laid across the territory of Ukraine. By attacking the new project, the US is imposing its uncompetitive liquefied gas on the EU.
Geopolitics again openly intervened in the economy, discrediting the slogan of supply diversification, added at the embassy.
However, according to diplomats, Reagan had the wisdom to lift the sanctions through 2 of the year "in view of their complete meaninglessness." At the same time, the embassy expressed the hope that the current American leadership "would draw conclusions from
stories
earlier".
Recall, the project of the new Nord Stream involves the construction of 2-x pipeline lines with a total capacity of 55 cubes per year. They will pass under the Baltic Sea to Germany. Permission to build to date issued Germany and Finland.
ttp: //www.globallookpress.com