Decapitated "Rusal". Where to go to the poor oligarch
It became known that almost all the top executives from the board of directors of the Rusal company decided to leave their posts. Recall that earlier VTB Bank said it would refuse to lend to Rusal projects. Oleg Deripaska left the board of directors of En + 18 in May. At the same time, he intends to leave the board of directors of the Rusal company. It is already known that the chair of Deripaska will be occupied by Philip Melfey, who is the "independent" director of the mentioned En +.
Their positions in the management structures of Rusal gathered immediately to leave 8 representatives of the board of directors, including the company's general director Alexander Buriko. Previously, she held the post of financial director of Rusal. At the same time, the appointment of Mrs. Buriko to the post of general director took place at the end of February of this year and was similar to a purely technical one in connection with the burning scandal around the American sanctions against Rusal.
The decision on the resignation of representatives of the Board of Directors of Rusal officially enters at the end of June, as reported in a number of media.
Vladislav Solovyov, who was in the "presidency" of the company, also decided to go to resign.
Against this background, the United States set new conditions for Oleg Deripaska. It was noted that sanctions may be lifted from the GAZ group of companies, which Deripaska owns if the billionaire himself gives up control over it. This information has been published on the site.
OFAC
- Offices that in the United States are responsible for foreign assets. Until recently, Deripaska in the GAZ group of companies owned a controlling stake in 60%.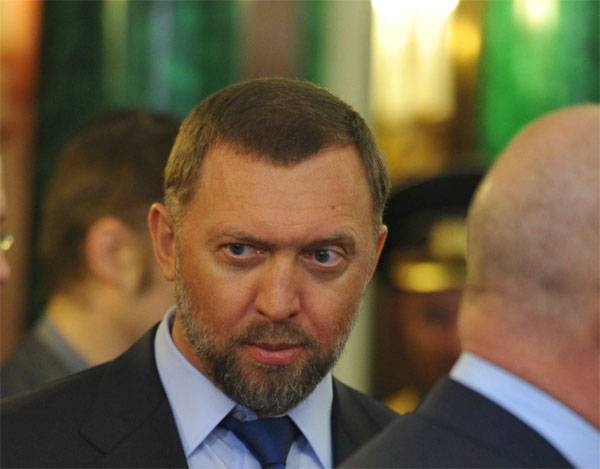 Western clouds thickened over other billionaires from Russia - Roman Abramovich. As you know, London did not extend a visa to Abramovich, and therefore he could not attend the triumph of his Chelsea football club in the FA Cup final.
Is the West trying to turn Russian billionaires into ordinary pensioners? So before retirement, they still need to be finalized. The Pension Fund of Russia will follow this.
http://www.globallookpress.com