The American transnational corporation Cisco Systems Inc, which sells network equipment, sent a "warning" to Kiev that a large-scale cyber attack could be "being prepared against Ukraine." Cisco Systems analyst Craig Williams in an interview
to Reuters
said that the company "identified at least half a million routers and storage devices in dozens of countries with malicious software." And all this contaminated equipment is allegedly aimed against Ukraine.
The SBU received information, announcing that Russia could be in favor of a "preparing cyber attack". Moreover, it is alleged that Russia allegedly infected hundreds of thousands of devices around the world in order to "attack Ukraine on the day of the UEFA Champions League final match". This match, we recall, will be held in Kiev 26 May. It will meet Real Madrid and English Liverpool.
From the statement of Cisco, in which all the blame for the "infection" is placed on Russia:
Security experts believe that the infection of equipment in Ukraine is a preparation for another act of cyber aggression by the Russian Federation, aimed at destabilizing the situation during the Champions League final.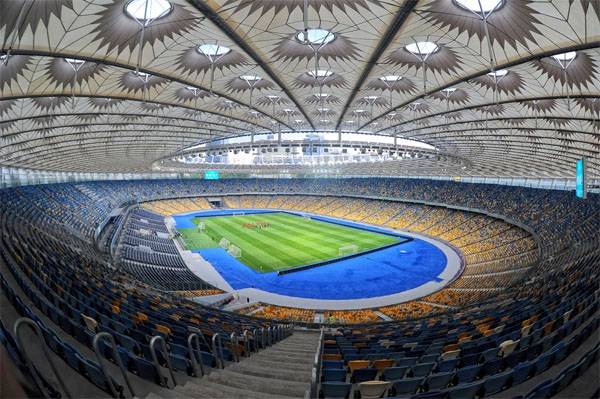 Thus, it can be stated that the SBU made its findings precisely at the suggestion of American "analysts".
In Reuters, they say that the Kremlin did not respond to a request from the news agency regarding the accusation of Cisco and the SBU against Russia.
If the Kremlin responds to all such accusations, then the administration of the president will have to work several hundred people, who, replacing each other, will be forced to comment on this nonsense.
Cisco said that the new malware, called VPNFilter, could be used to spy on it, interfere with an Internet connection, or launch a devastating attack on Ukraine. In particular, the software has the ability to disrupt power grids, given the number of infected computers it controls.
Could it be that Cisco itself decided to practice in Ukraine in order to promote its "protected" equipment for it in the wake of statements about "Russian cybergression"?