The arrival of the Akademik Lomonosov power unit from St. Petersburg to Murmansk to load nuclear fuel is direct evidence of the increased role of the Russian Federation in the Arctic, leads
TASS
American press reports.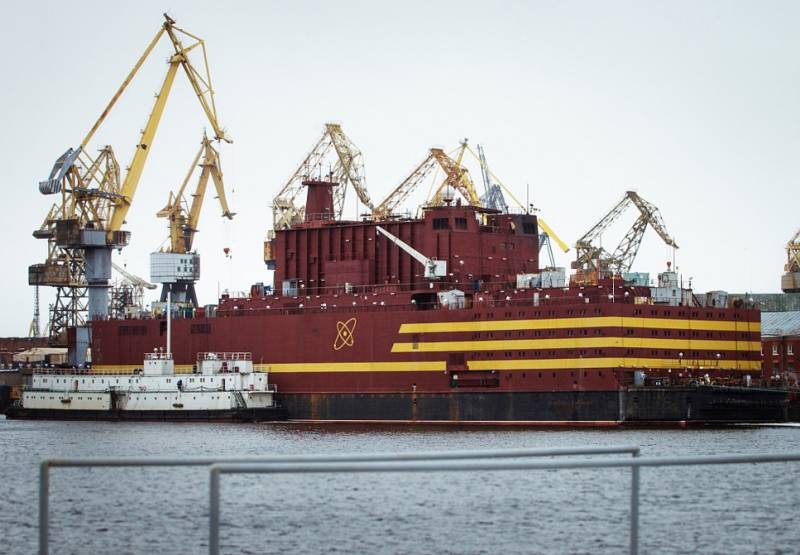 The Russians "have all the pieces on the chessboard, but we have only a pawn, and, possibly, a rook, recently declared the commander of the US Coast Guard, Admiral Paul Zukunft.
According to him, if you carefully analyze the situation in this chess game, it turns out that the Americans have already been mated "at the very beginning of the game."
Representative Greenpeace, Ian Haverkamp, ​​expressed concern, saying that nuclear reactors in the Arctic "will pose a startlingly obvious threat to the environment", which already suffers from the "very strong impact" of a changing climate.
At the same time, the media noted that at least 15 countries have already shown serious interest in attracting Rosatom to create similar floating units for them. Among them are China, Algeria, Argentina and others.
Recall, "Akademik Lomonosov" (20870 project) is the lead project of a series of low-capacity mobile power units designed to operate as part of a floating nuclear power plant (floating nuclear thermal power plant).
The station is equipped with two KLT-40C reactors capable of generating 50 Gcal / h of thermal energy and up to 70-ti MW of electricity. These volumes are enough to maintain the normal functioning of the city with a population of about 100 thousand people.
It is planned that in the 2019 year the FNPP will begin its work in the port of Pevek (Chukotka AO), becoming the northernmost nuclear power plant in the world.