From vysokobileiki to attack aircraft. Poroshenko renamed the Airborne Forces of Ukraine
The President of Ukraine, Mr. Poroshenko, has renamed the Ukrainian Highly Mobile Amphibious Troops into the Airborne Assault Troops of the Armed Forces of Ukraine, having signed the relevant order today. Previously, the decision to rename the Airborne Forces of Ukraine was made by the Verkhovna Rada.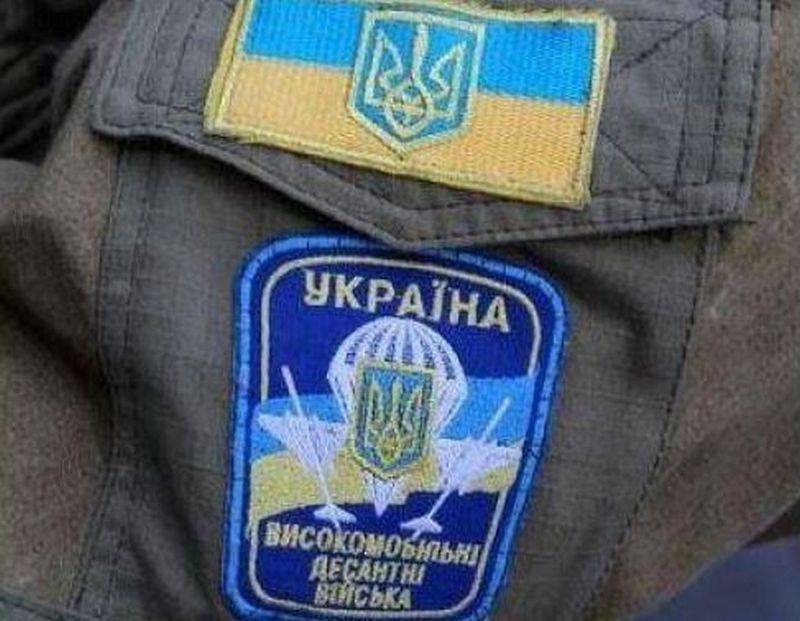 On this occasion, Mr. Poroshenko made a speech, an excerpt from which leads the Ukrainian edition of UNIAN:
I sign the law adopted by the Verkhovna Rada on amending some laws on the issues of the defense of airborne assault forces. And congratulations to our battle brothers. This legislative act regulates the name of this glorious kind of troops - airborne assault troops.
Earlier in Ukraine, the color of the beret was changed from blue to maroon, explaining that NATO adopted such colors of headgear, and the armed forces of Ukraine, as a state aspiring to NATO, must fully comply with these standards.
Also in Kiev, it was decided to postpone the celebration of the Paratrooper Day from August 2 to November 21, since August August 2 is still a Soviet holiday, and Ukraine is not bound by anything.
Well, now, after all the changes and renaming of "high mobility" to "stormtroopers", it remains only to cancel the vests, because they are also a relic of the Soviet era.