The JCCC (Joint Center for the Control and Coordination of the Ceasefire Regime) reports that over the past 24 hours a record was set in the past few months in the number of attacks on the territory of the DPR. In total, the truce by the Ukrainian side was violated at least 11 times. Moreover, in the territories of the Donetsk People's Republic, adjacent to the contact line, more than 320 ammunition was released.
Notes that among these ammunition - and large caliber. Dokuchaevsk, Yasinovatuyu, Zaytsevo, Yakovlevka, Golmovsky and other settlements were subjected to shelling. Used 120-mm mortars, cannon artillery, as well as weapons and APC BMP APU.
As a result of one of the attacks, a resident of the village of Yakovlevka 1944, born, was injured. She was assisted in connection with a tangential fragmentation wound. Fragments - from mines caliber 120 mm.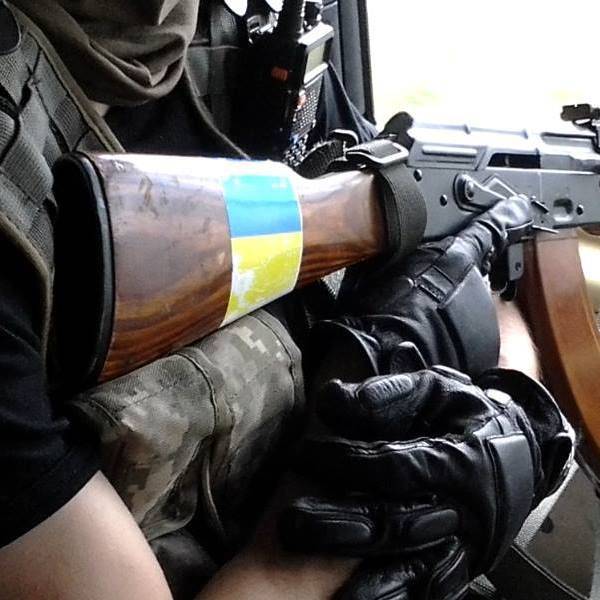 Intensified Ukrainian security forces and on the New Azov direction. The shelling from the Ukrainian side resulted in damage to three residential buildings in Sakhanka and Kominternovo.
Attack suffered the territory of the Luhansk People's Republic. They fired at a mobile post office of LC in the area of ​​the Stanitsa Luganskaya. There were social payments to local residents. Thus, the APU was clearly trying to thwart the financial support of citizens, carried out by the authorities of the people's republic. At the same time, the APU could not have been unaware of the fact that the Red Cross mission is located next to the building of the LC mobile post. People urgently had to be evacuated. The victims were luckily avoided. Many had time to hide in the basement.
The authorities of the LPR have already sent an appeal to the OSCE SMM with a request to assess the criminal actions of the Ukrainian side.
It can be stated that the closer the opening of a large sporting event (World Cup 2018 in football) in Russia, the more often the Kiev side will launch shelling and other provocations, in whose plans the world in Donbas is definitely not included. Western curators of the Ukrainian authorities are clearly going to once again apply the technique of large-scale provocation before the start of a major international sports tournament.