Georgia "found" new evidence of Russia's guilt in starting the 08.08.08 war
On Wednesday, the Grand Chamber of the European Court of Human Rights will hold open hearings in the case of Georgia v. Russia. The lawsuit, which Georgia filed with the ECHR, involves the armed conflict of August 2008, and its consequences, writes the Georgian edition "
News
-Georgia".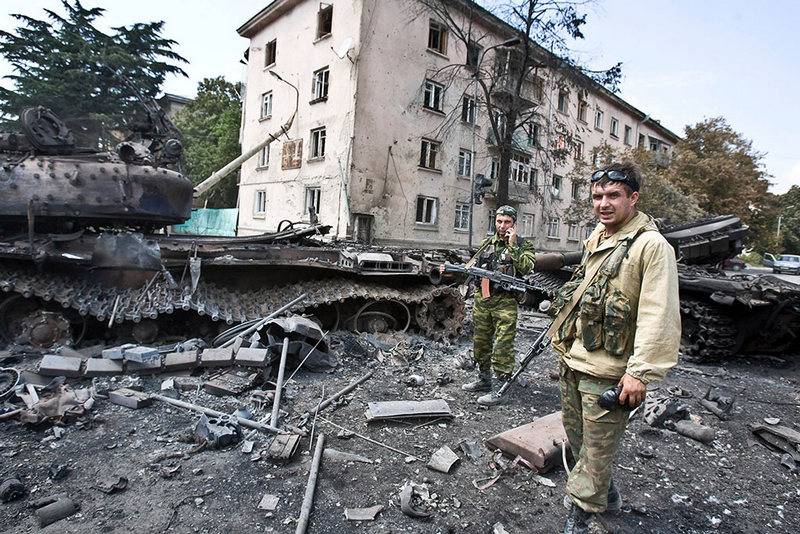 Georgia accuses Russia of violating eight articles of the European Convention that guarantee the right to life, freedom and personal integrity, respect for private and family life, effective legal protection, protection of property, the right to education, freedom of movement, and prohibit torture, inhuman or degrading appeal
Tbilisi is trying to prove that 10 August 2008, at dawn, the Georgian side ceased firing; moreover, it left the zone of hostilities and 11 of August already defended the approaches of Tbilisi, which excludes the unreasonable statement of Russia that 12 of August Georgia was conducting military operations with Russia.
At the same time, being similar to the President of Ukraine, Mr. Poroshenko, Minister of Justice of Georgia, Thea Tsulukiani, intends to "shake" from the rostrum two fragments allegedly from the Iskander missile, and which, according to Tbilisi, the Russian center launched Burn
We are now trying with the latest evidence to show the European Court that Russia prepared for this war much earlier; she trained local staff, including the military in various Ossetian de facto units and prepared for this military confrontation
- Tsulukiani said
Recall that the lawsuit against Georgia Georgia was filed 12 August 2008, for almost 10 years, Georgia has been trying to prove Russia's guilt in starting the 08.08.08 war. Russia from the very beginning of the lawsuit argued that Tbilisi's complaint against Moscow was groundless and The facts are not proven.