RCBZ divisions of the Western District filled up with new equipment
Specialists of the troops of the RCB protection received the UTM-80М machine for processing large-sized equipment, reports
press office
Western District.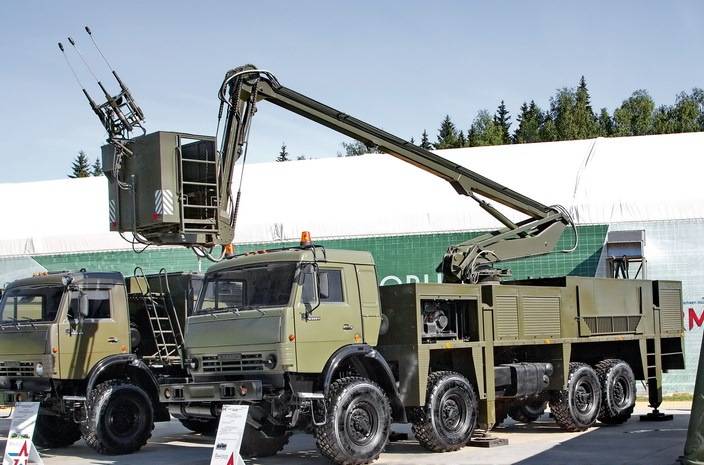 UTM-80M Ice Winner is designed for disinfection, degassing and decontamination
aviation
, rocket and other large-sized military equipment. The machine can conduct anti-icing, for example, aircraft such as Ruslan and strategic bombers.
According to the press service, the peculiarity of the machine is the use of Im-180-354 crane-manipulator installation on its base.
UTM-80M will also be used for special processing
tanks
, BMP and armored personnel carriers, including on the march. The throughput of the installation is up to 10 cars per hour, which is 60% more than other machines designed to perform similar tasks.
The use of UTM-80M in a complex with a universal special treatment station (USSO) will be demonstrated for the first time at the RKBZ troops gathering at the Inns yard (Kursk region) during the practical actions of the ground forces with conditional infection.
Installation is created on the basis of the KAMAZ-63501 car. Able to carry out special processing of objects up to 17-meters in height. It has four vapor-liquid modules. 3 processing modes are provided: liquid without heating, liquid with heating and steam. The choice of a particular mode depends on weather conditions. Preparation for work takes no more than 15 minutes. As part of the calculation of the driver, the operator and the chemist.
http://www.russianarms.ru