Indonesia's naval forces were replenished with a second non-nuclear Nagapasa class submarine (Tip-209 / 1400). The submarine made the 22-day transition from Okpo (South Korea) and arrived in Indonesian Surabaya.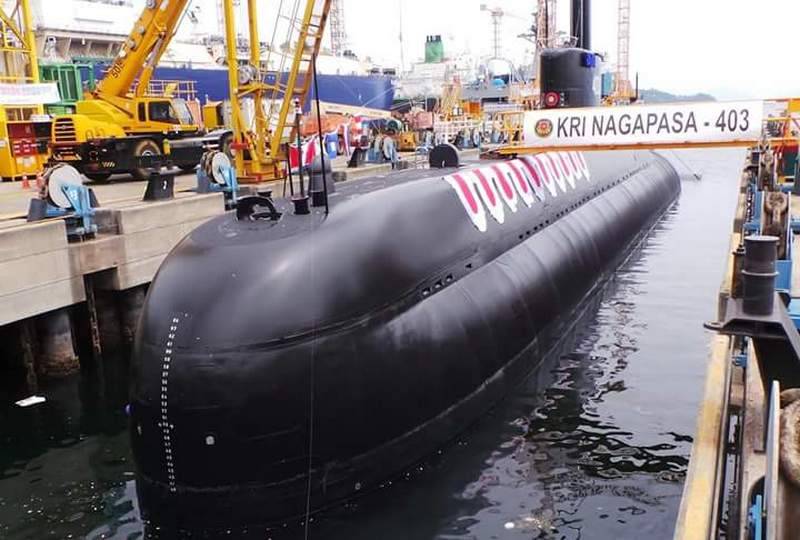 According TSAMTO with reference to Jane's Defense Weekly, the adoption of a submarine, called "Ardadedali" is expected in service in the coming weeks. The submarine will be used for anti-submarine and anti-ship warfare, setting up minefields and supporting MTR operations.
Nagapas-type submarines were built according to the modified German project 209 / 1400. With a displacement of 1586 tons, the length of the hull is 61,2 meters. Surface speed of 11 nodes, subsea - 22 node. The working depth is 200 meters, maximum 280 meters. Sailing Range - 10000 miles. Crew - 40 man.
The submarine is armed with eight 533-mm torpedo tubes, which allow launching torpedoes, mines and rockets.
In total, the Indonesian Navy plans to increase the number of submarines to 2024 by 12 year. In addition to the construction of submarines by a Korean firm, Jakarta is negotiating with Russian, French and Turkish manufacturing companies.