NATO General: Russian "Caliber" flew to Syria, will reach us
Former commander-in-chief of NATO in Europe, American General Philip Breedlove, in an interview with the Polish edition
Onet
spoke about his presentation of the military confrontation with Russia. According to Breedlove, NATO perfectly understood the signal that Russia made by launching Caliber cruise missiles from the Caspian Sea for militants in Syria.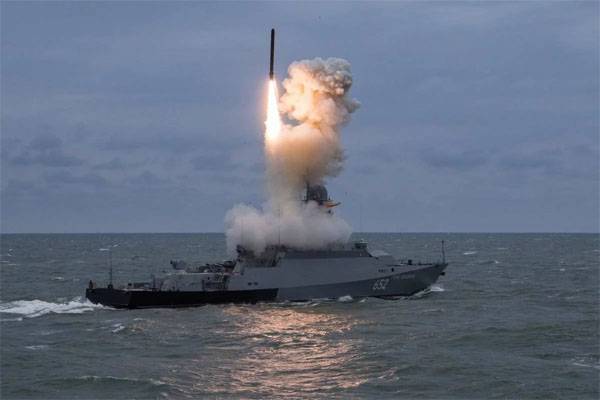 Breedlove noted that the signal of Moscow consisted of the following: if the missiles flew to Syria, they would reach the countries of the North Atlantic alliance.
An American retired high-ranking military official said that no NATO general would ever think of starting a war against Russia.
Bridlove:
None of the generals who were woken in the morning will tell you that he wants to fight with Russia.
The American general noted that Russia has a system of roads and railways, which allows in the shortest possible time to transfer troops to the right place. Indirectly, Breedlove made it clear that the Crimean Bridge is one of those objects of the transport infrastructure of the Russian Federation, which in an emergency can become a link to transfer army units overland to the peninsula and back.
At the same time, Breedlove noted that the NATO countries, of course, have transport infrastructure, but so far the integration of various defense programs in these countries is a big problem. Some have serious differences with what is written in NATO standards.
The American general noted the "achievements" of the alliance recently. According to him, while previously "answering calls" at NATO could have been for 30-40 days, then modern facilities and modern logistics allow this to be done already for 5 days.
Recall that earlier in the NATO command in Europe expressed concern about the transport infrastructure of the Baltic states. It is a question of the fact that in the Baltic countries not all bridges are able to withstand passage, for example, columns
tanks
Abrams. In addition, the situation with the parameters of the railway gauge and its inconsistency with the "European" standard are known.