To the post of commander of the Black Sea
fleet
Vice Admiral Alexander Moiseev entered, though so far with the prefix IO, the press service of the head of the hero city of Sevastopol said. Earlier, Alexander Moiseev served as deputy chief of the General Staff of the Armed Forces of the Russian Federation. Admiral Alexander Vitko, who commanded the Black Sea Fleet for five years, went on the rise.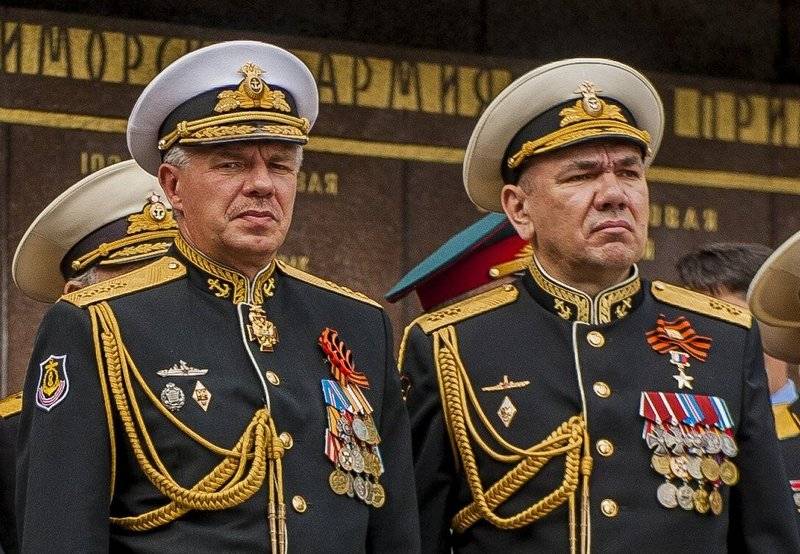 Vitko and Moses. Previous and present commanders of the Black Sea Fleet
From the 14 number I took up the duties of the Commander of the Black Sea Fleet of the Russian Federation. I would like to thank for the opportunity during the celebration of Victory Day to touch
stories
cities of Sevastopol, the Black Sea Fleet and even then discuss the areas of our cooperation
- said Moses.
Vice-Admiral arrived in Sevastopol in advance and before taking office, took part in the Victory Parade and the celebration of the 235 anniversary of the Black Sea Fleet.
Alexander Moiseyev was twice awarded the Order of Courage. Also, for the courage and heroism shown in the performance of military duty, Alexander Moiseyev was awarded the title Hero of Russia.
Moiseev entered not only the history of the Russian Navy for trips to the North Pole under the ice and the transition from the Northern Fleet to the Pacific, but also went down in history as the commander of a submarine cruiser, which for the first time successfully launched a space satellite into orbit.