Bondarev: I am not surprised at the armament of NATO found in the warehouses of Al-Nusra
The head of the Federation Council Committee on Defense and Security, Viktor Bondarev, commented on the recent discovery of the various weapons of NATO countries in warehouses in the liberated from the Russian terrorist organization An-Nusra Homs.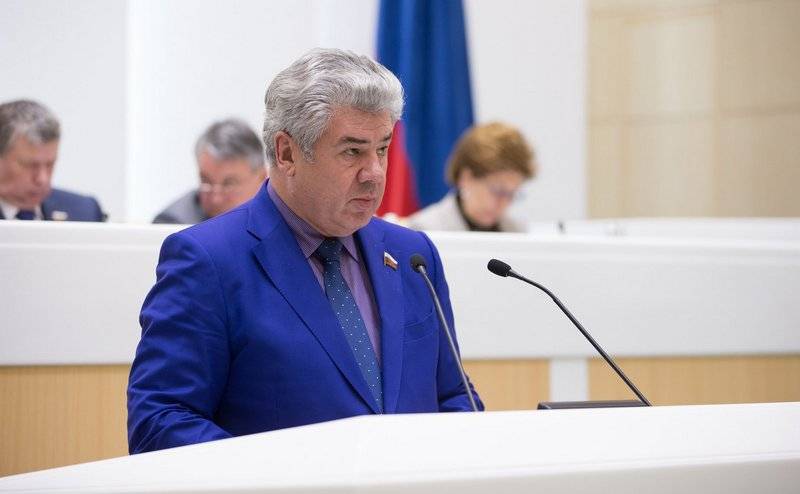 Earlier it was reported that representatives of the Russian Center for Reconciliation of the Warring Parties (TsPVS) and the Syrian military found in the liberated from the militants of the eastern regions of the province of Homs, warehouses with weapons produced in NATO member states.
NATO Detection
weapons
in militants' warehouses in Syria once again confirms the true intentions of the pro-American "anti-terrorist" coalition
- declared the senator
He noted that this is not the first and last discovered evidence of complicity with the terrorists by the United States and its allies.
Earlier, the Syrian army soldiers repeatedly found at the facilities occupied by the militants and adapted by them for the storage of ammunition, weapons of American, British, Israeli production.
We remember how the Americans covered the jihadists retreating from Abu Kemal, and they in turn passed entire columns of American special forces through the territories under their control at that time. Our aerial photography recorded these findings, and also recorded NATO military and special equipment in terrorist warehouses. There have been many instances of direct logistical support for militants by the United States. We spotted American airplanes, which dropped projectiles and ammunition to igilovs,
- declared Bondarev
The senator is not surprised by the discovery at an observation post held by members of the Jabhat Fath ash-Sham group (or Dzhebhat an-Nusra * *, banned in the Russian Federation) of US anti-tank missile systems.
It is precisely because the United States and its allies pursue their alleged "struggle" against terrorists in this way, in fact, supporting and supplying them, so terrorism in Syria has not yet been defeated.
- the press service of the parliamentarian gives his words.
http://www.council.gov.ru/