Returned to the base. OSCE patrol retired after the explosion near Lugansk
On Sunday, near the patrols of the OSCE Special Monitoring Mission (SMM), an explosion thundered near Lugansk, there are no victims and injured, reports
RIA News
.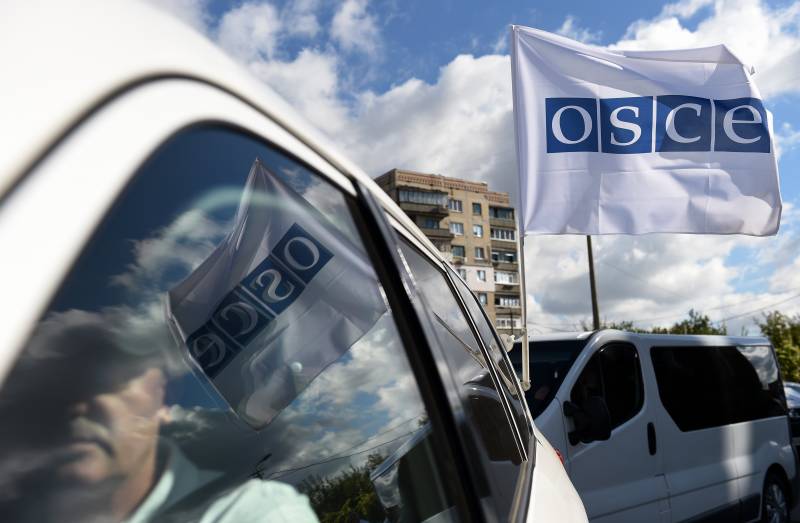 Two SMM patrols, including ten people and four armored vehicles, were located approximately 20 kilometers from the armed formations in the area of ​​separation near Golden (controlled by the Ukrainian government, 60 kilometers west of Luhansk). (...) In 11: 06 (time coincides with Moscow time), patrol participants heard a strong explosion of an indefinite nature in 300-500 meters to the north (according to their estimates, inside the area of ​​separation)
said in a mission statement.
It is reported that the patrols immediately "left the place next to the explosion and returned to their base."
Recall last week, the Armed Forces of Ukraine intensified the shelling of the territories of the DPR and the LPR. Yesterday, a massive shelling of Gorlovka was reported, as a result of which two civilians were killed and one was injured.
On May 18, the crew of the All-Russian State Television and Radio Broadcasting Company was under fire. On this very day, the commander of the Pyatnashka militia brigade, Oleg Mamiev (Mamai), died. Two days later, the DPR reported on the transfer of Ukrainian troops to the contact line of weapons prohibited by the Minsk Agreement.
http://www.globallookpress.com