The Ministry of Defense of Azerbaijan confirms information about the death of a serviceman of the republican armed forces. Called the name of the deceased. This is Adil Tatarov, who was mortally wounded on the Nakhichevan section of the Armenian-Azerbaijani border. He is a soldier of 1999, born in the village of Girag Kesemen, Agstafa district (north-west of the Republic of Azerbaijan).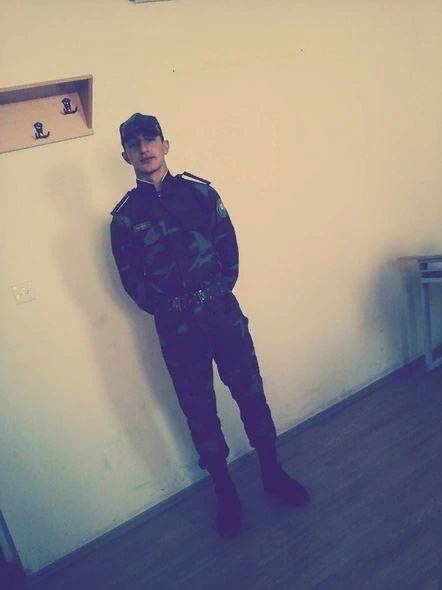 The main military department of Azerbaijan said that its aggravation has been observed in the conflict area in the past few days. It is stated that this aggravation is connected with the appointments to the new cabinet of ministers of the Republic of Armenia, headed by Nikol Pashinyan. In particular, it was noted that a few days ago the heads of the Ministry of Defense and the Ministry of Foreign Affairs of Armenia visited the position of the Armenian troops near the border with Azerbaijan.
The Armenian Defense Ministry stated that the shootout arose due to the fact that Azerbaijani soldiers attempted to carry out engineering work with the aim of "promoting their positions and improving them."
From the press service of the department:
We have repeatedly warned that such provocative actions could lead to serious consequences. The Armenian armed forces will do everything so that unconstructive steps are not left unanswered.
And this is the answer of the press service of the Azerbaijani Defense Ministry:
The Armenian leadership should know that the heroic defenders of Nakhchivan will soon avenge the martyrs.
Martyrs in Baku are called servicemen who die in the Armenian-Azerbaijani conflict.
Azerbaijani troops intensified in the Nagorno-Karabakh direction. As a result, Hamlet Grigoryan, a soldier of the Armenian Armed Forces 1999, died. The MoD of Armenia does not confirm this information at the moment.
Russia, meanwhile, calls on both sides to refrain from belligerent rhetoric and to begin implementing a comprehensive truce.