Belarusian Ministry of Internal Affairs regrets that the flag of the LGBT community was hung over the British embassy in Minsk, reports
RIA News
statement of authority.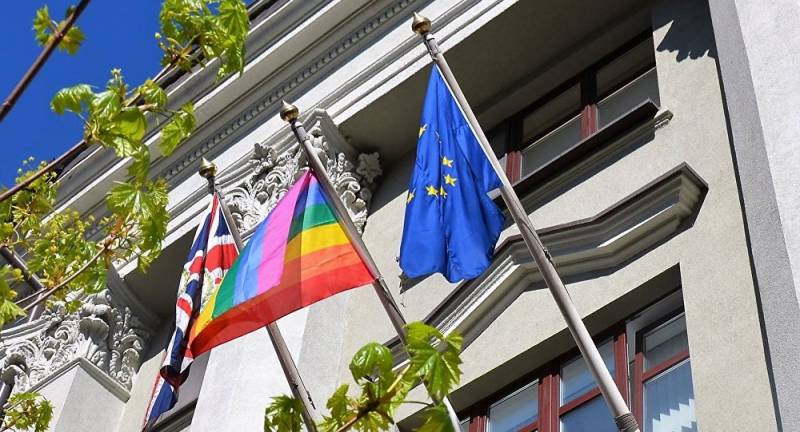 The Ministry of Interior regrets that 17 May over the British Embassy was hung a rainbow flag - a symbol of people with non-traditional sexual orientation. A foreign state's initiative to create problems where they do not exist cannot be called successful,
the statement said.
Earlier, British Ambassador Fiona Gibb explained that in this way the diplomatic mission promotes "the promotion of the rights of the LGBT community" and draws the attention of the public "to LGBT people and the discrimination they face".
We take out the political aspect of this event. Let's talk about something else. It is 17 in May that supporters of same-sex relationships have identified such a holiday. But what is he like? This day has never been in our country and is not something memorable and significant. The reason for this is obvious - the overwhelming majority of Belarusians adhere to traditional family values, including Christian ones. And statements of this kind call these values
stated in the security department.
It is also noted that "representatives of same-sex relations are fiercely defending their position, despite the foundations and traditions of society."
Say what you like, but same-sex relationships are fake. And the essence of a fake is always the same - the devaluation of truth,
added to the Ministry of Internal Affairs of Belarus.