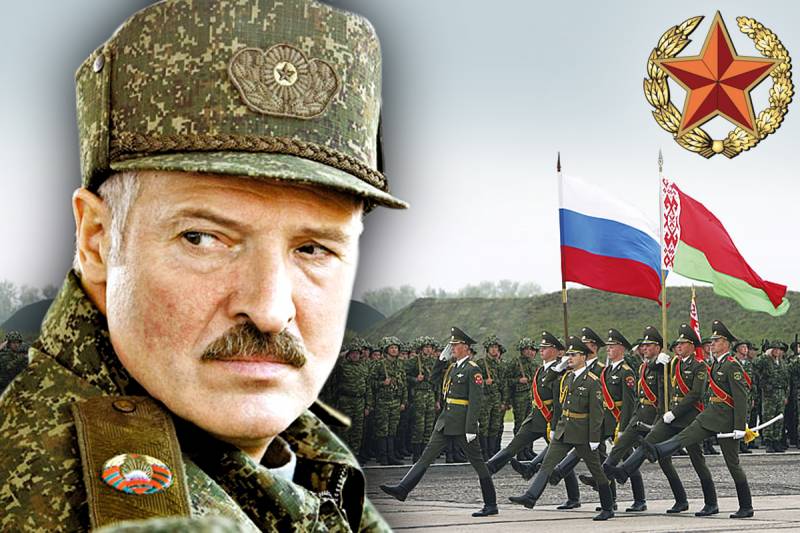 It makes sense to compare the similar with the similar, and so: it is rather senseless to compare a small Belarus with its limited possibilities with Germany, Russia or even Poland. Other country sizes and other features. This refers primarily to the creation of modern, combat-ready armed forces. But it makes sense to compare it with countries similar in population. For example, Israel, where today the population is just under 9 million (about 8 800 000). However, we must remember that Israel waged its main wars, having a population of 3-4 million.
And yet, a good example. No less a good example is Finland with a population of 5,5 million, Sweden with a population of 10 million, or Switzerland with a population of 8,4 million people (approximately, this is not a demographic study). What, in fact, unites them? All four countries are very small in population (approximately as in Belarus or less), not included in military blocs and forced to rely primarily on their own resources while ensuring national security.
Of course, the United States could provide tremendous political, military-technical and other assistance to Israel, but
fight
for Israel, the United States was not going to. Feel the difference. That is, this small state formation on the territory and the population was forced from the very beginning to act in the most hostile environment, relying on very scarce resources. Once upon a time, in one of the first classes of a course on the study of foreign armies, the author of this article caused general sincere fun by asking a question about studying this army along with the armies of the United States, Britain, Germany.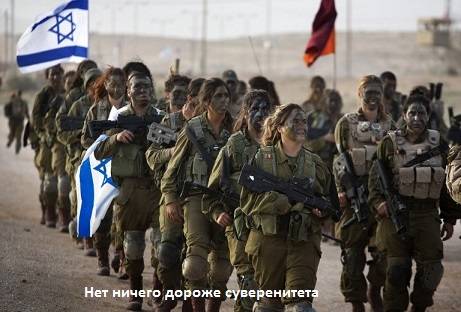 Although, as we all understand, in the second half of the 20 century, the Bundeswehr is one thing, and the Israel Defense Forces are something completely different ... And to study the second is somewhat more interesting (more victories). In fact, the latter is an example of a small but extremely effective military structure. And as already mentioned, its demographic resource in the most glorious years was about 3-4 million (which, strictly speaking, explains the recruitment of women into the army and encouraging mass migration to Israel). The people were critically small for the "sovereign state" and above all for recruiting the army.
Nevertheless, the army was created and quite successfully fought. In general, in the conditions of categorical non-recognition by the neighbors of the very fact of the existence of a "Jewish state on Arab land", the only guarantor of its preservation could be the constantly combat-ready army. This is me to the fact that Belarusians constantly point out the limited resources of their state, comparing it for some reason with Russia. And for some reason, constantly remembering about oil. So, as you know, "Jews have not been lucky historically," and after 40 years of wandering through the oil sands of the Middle East, they reached the only place where there is no oil.
As a matter of fact, no huge oil and gas resources have been noticed so far in Sweden, nor in Switzerland, nor in Finland. And, nevertheless, quite a decent army was created in all three countries. Sweden and Switzerland are neutral historically and for a long time. It would be safe to assume that there is a solid business and no army. But. Both countries to the big letter "Sha" became famous for themselves quite capable army structures and even military production (!).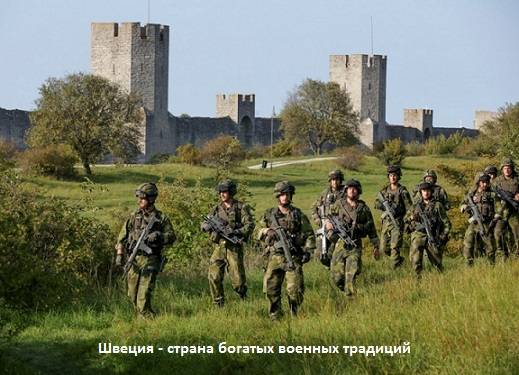 But why? Are they neutral and (moreover), unlike continuously fighting Israel, located in civilized Europe? It is difficult to say why, but as it turned out in the course of the play, the very same Switzerland during the Cold War, not joining any of the blocks, created a very powerful system of national defense (
weapon
Reservists' houses are only one minor detail). That is, Switzerland, having very good relations with all its neighbors, kept the powder dry. So much for the "Alpine gnomes." But Sweden, having good relations with all its neighbors (both with Germany and with England), the entire 20 century kept the same powder in a similar state (uncontaminated). And why? Neutrals?
Therefore. Apparently, both politicians in Stockholm and politicians in Bern believed that the best guarantee of sovereignty and neutrality was an efficient army. The Airlikons and Bofors during WWII became famous in the field of air defense not at all by accident. A seemingly "neutral country."
That is, "neutrality" on the one hand and serious attention to the army and the defense industry do not exclude each other at all. And even vice versa. Remembering the Finnish army is simply unnecessary - a very good army for a very small country. And even for some time, she was able to hold out in the "big war". And being adequate people, politicians in Helsinki, Stockholm and Bern in no way expected to win the "big war", but they nevertheless created an army. And it was not a "game of soldiers," as they say in Belarus. It was a serious military construction. It went on for decades and
ate up a large part of the budget
.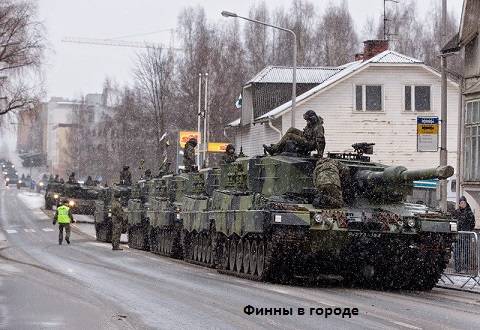 Belarus, by contrast, is not an "internationally recognized neutral power." That is, yes, many Belarusians would very much like this, and they are even ready to position themselves like this, but desire alone is categorically not enough ... the consent of the leading political players is necessary, and prior to this agreement - as far as the moon on foot.
And who is offended? This is only current political reality. That is, the ideology that the army can only have countries such as the United States, the People's Republic of China or the Russian Federation looks rather strange for a more or less educated person. Very different countries today have combat-ready armies, most of them are not built on "oil money", and the Finnish, Swedish, Swiss, Israeli armed forces are the clearest example of this. Israel even has a navy (!). And it was already when the population of this country was less than the current in 2. Fleet, Karl!
And all these military structures are not created because of "unprecedented ambitions", but simply because of the need to "protect national interests". That is, not to fight, but to avoid war. Thus, an independent state that is not part of military structures is often forced to spend on defense not less, but more in percentage terms compared to "big countries". In Belarus, for some reason, talk about the fact that money for an army is money down the drain is very popular.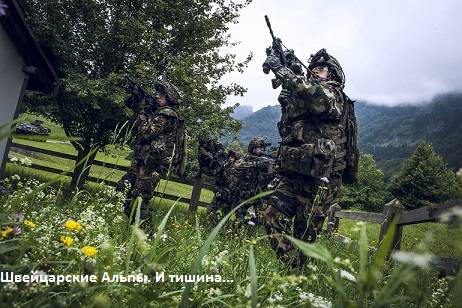 In general, for the Russian-Soviet person, the attitude of the Belarusians to their own army cannot but cause genuine surprise. For some reason, any mention in the press of purchasing weapons (small) or conducting exercises (rare) causes a rather negative reaction: money is needed for pensions, salaries for state employees, hospitals, schools ... and these devils played out in a charge.
And the attitude towards their own army in the Republic of Belarus is rather ambivalent, and again, it's something that arouses some reader to the Russian reader. An example is a typical one.
история
officer, who fights with officials for retirement (classics of the genre - "Captain Kopeikin"). Well, what is there to add? The reaction of the Belarusians is striking - they feel sorry for the money for that very pension (the siloviki are getting it so early!). February 23 - report from the special forces unit. And a lot of photos. It seems to be living and rejoicing and proud that someone out there with us is no worse than the vaunted "green berets." However, the reaction is completely different - so, let's say, the reaction of a significant part of the audience is negative ... March 8 and photos of a pretty girl with a gun are also negative of readers in response.
No, sooner or later you get used to the fact that Belarusians are "peculiar" to Russia, but hostile attitudes towards their own army structure are something "beyond good and evil." Well, here we must understand that the source of the problem is largely that the army is the most obvious symbol of the state, and the state in the Republic of Belarus is Lukashenko, and Lukashenka there has already "pulled out and pulled everyone out".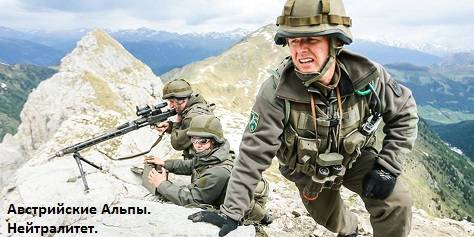 When discussing what a valuable ally Belarus is and how it should be helped, one must take into account, on the one hand, quite powerful Russophobic sentiments (especially among young people), on the other hand, the categorical unpopularity of the current government. There was no social consensus in the Republic of Belarus, and the very "social contract" there was essentially "broken" there.
That is, "good
News
"No - there are only bad ones. Without any "war" there, the Republic of Belarus today has a cart and a small cart of various acute problems. After 1991, it was necessary to carry out radical reforms in politics, economics, social organization, defense ... But no one in Minsk really bothered with this. As a result, those same reforms have matured and matured. A typical, so to speak, revolutionary situation.
Reforms that have been put off for too long are always a big risk. Following the results, the Belarusian state is forced to spend the remaining resources on desperate attempts to keep the situation (which is impossible to keep). Plus (the trouble does not come alone) the military-political situation at the borders of Belarus has sharply worsened. And, of course, there is no money, not only for rearmament of the army, but for the fulfillment of current obligations to citizens and foreign states / structures.
At the same time, Mr. Lukashenko and the entire Belarusian state are openly boycotted by Europe (the legitimacy of the current government of the Republic of Belarus there
not
it is recognized) that, in addition to visa restrictions, it carries obvious military-political risks. Again, on the basis of the foregoing, we need an army, money for which is not, again we need citizens who are ready to defend this particular state with arms. power, and they just would like to change this very power for something more acceptable.
The most important role in the defense of the territory of the Republic of Belarus is played by relations with Russia, which, as has already been said, are spoiled by decades of overtly Russophobic propaganda. And, oddly enough, the Belarusians do not even realize that these are primarily their problems (they don't have nuclear weapons), and not Russia at all. The crisis in Ukraine and Syria, which theoretically could unite the "allies", finally quarreled them (Lukashenko pointedly chose the "right side of history").
That is, in a phase of acute conflict in Eastern Europe, Belarus is in the maximum possible state: a serious internal division, the lack of a modern army, enormous problems in the economy, the absence of allies, and so on, in detail, such as what many Belarusians see in Poland / Lithuania potential "friends" as a result of the "genius" propaganda campaign of Lukashenko, and they just do not trust Russia.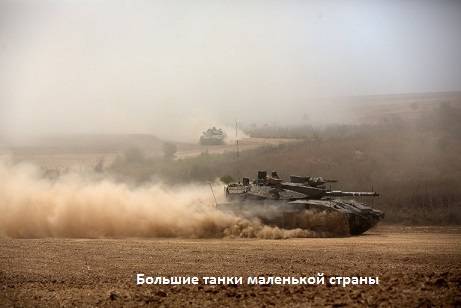 In the strangest way, Belarusians very much love to rest on their absolute independence, but the question of providing such independence by force is actually not so interesting for them. The themes of creating a modern combat-ready army / readiness with arms in hand to defend their country are somehow not very popular in the mass consciousness of the inhabitants of the Republic of Belarus.
It's about the economy, the same frankly "free" moods: "someone" should provide economic assistance, someone (some international structures) should ensure military security ... In the Belarusian mass consciousness, two mutually exclusive things get along in some strange way : an indestructible passion for "freebies" and an unconditional desire for independence.
Here, for example, is the independence of the same state of Israel ensured? Very simple provided. First, Jews work a lot (!), Then they build on the money earned
Tanks
, then they burn in these tanks - hence the profit, that is, independence. In general, as it seems to the author, state building of this kind in a hostile environment should ideally affect the Jewish national character.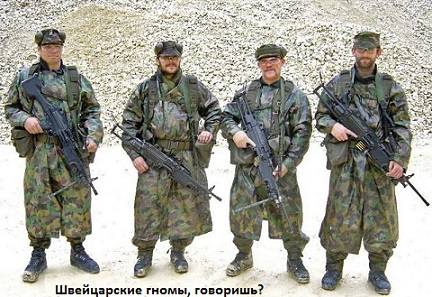 Practically the same applies to the traditionally neutral Swiss Confederation, with its quite obvious militarism and massive calls from reservists. And what is the most interesting - neither in Israel, nor in Switzerland, nor in Finland, these same "games of soldiers" do not cause any questions. So it is necessary. And in these countries, the army enjoys unconditional respect (Israel is an archetypical example here). Imagine spitting and insulting the IDF in Israel is hard to do.
It is all about a clear and correct understanding of the basis and causes of genuine state independence. Thanks to the "correct understanding", the same Israel participated (and won) in major military conflicts in the Middle East, while having a population of 2-3 times less than in modern Belarus is nominally. And the oil there, in general, was not. Strip too.
An efficient economy, an efficient state machine, a willingness to work and sacrifice the latter to protect their country. This can be said about any of the above countries, data for comparison. Such is the price of independence. And even an example of such a small country like Holland, with its richest military history, confirms: independence is certainly possible, but it is very expensive for a small country and requires exertion of milestones (if anything, the Dutch have fought for 80 independence from the Spanish Empire , and the whole of Holland was literally covered with blood). In the course of the military campaign, the peaceful trade Dutch made a revolution (!) In military affairs, otherwise they would not survive.
So even leaving aside the supermilitarized Israel, the very beloved Belarusians Finland and Austria, Sweden and Switzerland, oddly enough, also historically militarized themselves to themselves ... And even Belgium with its legendary arms industry ... But here we will slow down our Ostap. That is, the Belarusians in a strange way very well see one side of the "small neutral independent states", but categorically do not want to see the other side. And they categorically do not want to understand the price that must be paid for this "independence of a small state".