The European Union can take over the losses from possible US sanctions for European companies after the US withdraws from the Iranian deal,
RIA News
statement by Minister of Economy of France Bruno Le Mayor.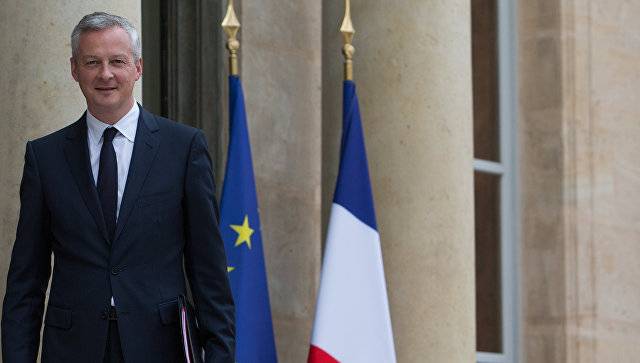 We will do everything to protect (companies from possible sanctions), since it is about our economic interests. Dozens of French companies are legally investing in Iran as part of an agreement (on the Iranian nuclear program), are trading, and they should be able to continue this,
The Minister said on the radio Europe1.
He asked the question, "is it possible to accept the fact that the United States will become the economic gendarme of the planet?"
Can we accept unchallenged domination without respect for international rules? It is clear that the European answer should be "no",
added Le Mayor.
He recalled that the head of the European Commission, Jean-Claude Juncker, had already made "some proposals on the issue of US sanctions."
According to the minister, we can talk about the fact that the European Union will take upon itself the compensation of the "cost of sanctions" to companies.
We have a European budget that should allow us to protect our companies and trade,
explained Le Mayor.
Another measure, he noted, may be "the introduction of an autonomous financial system so that the EU no longer depends on the American financial and banking system."
Le Mayor also did not rule out the introduction, if necessary, of sanctions against companies that "do not comply with European rules."
Recall, 8 May Donald Trump announced that the US is withdrawing from an agreement with Iran on the nuclear program of the year 2015. The President also announced the restoration of all sanctions, including secondary ones (in relation to other countries doing business with Iran).