The project "Dnepr" revive without the participation of Ukraine
Russia plans to return to using the Satan ICBM to launch spacecraft, reviving the Dnepr project without the participation of Ukrainian enterprises, reports
RIA News
.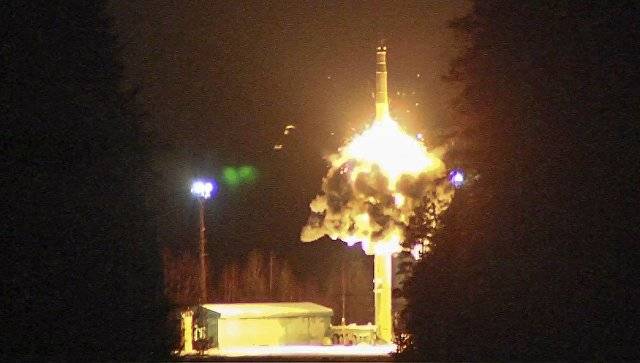 According to an agency source in the rocket and space industry, the Ministry of Defense will soon begin to utilize Voyevod's missiles (according to the NATO classification Satan), which will be replaced by the Sarmat ICBM.
Consideration is being given to the use of RS-20В missiles removed from combat duty under the conversion program of launches,
said the source.
He noted that we are talking about upgrading for space launches, "namely the PC-20В version, and not the PC-20B, which were previously used in the Dnepr project". At the same time, the Ukrainian side will not be involved in the project implementation (responsible for the missile control system).
According to the 2017 year, the 46 RS-20В missiles were in service. The PC-20B rocket left around 11 units.
There is no economic expediency in adapting the RS-20B for space launches due to the small number of remaining missiles, and the presence of about fifty RS-20B rockets suggests such expediency
added source.
Recall, until recently, the Dnepr launch vehicle, based on the RS-20B ICBM, was in operation. In total, between 1999 and 2015, the year 22 was committed, of which 21 was successful. Modernization of RS-20B missiles developed in Dnepropetrovsk (Ukraine) into the Dnepr launch vehicle was carried out by Kosmotras company. The launches were carried out from the Baikonur cosmodrome and from the Clear. The last launch was done in 2015.
Ministry of Defense of the Russian Federation