Four militants tried to capture parishioners in the church of Archangel Michael in the center of Grozny. As a result of the special operation, the attackers were destroyed, the head of the Chechen Republic, Ramzan Kadyrov, told reporters.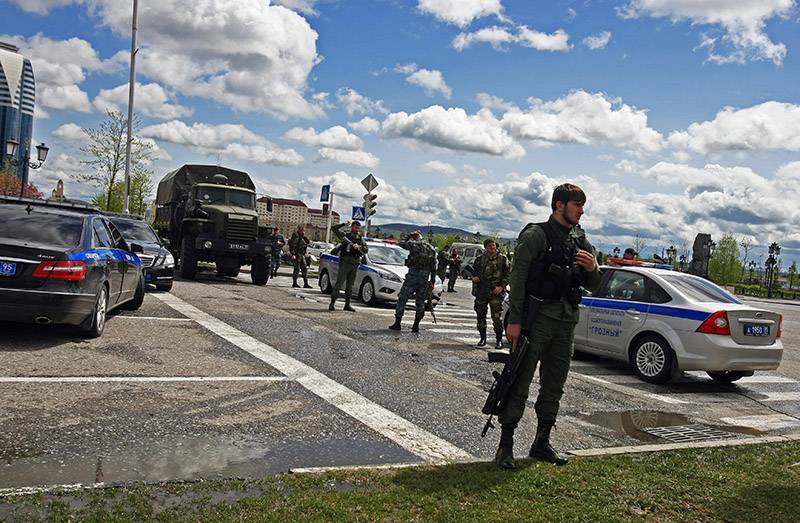 Militants infiltrated the church of the Archangel Michael, their goal was to capture the congregation. As a result of the immediately carried out special operation, all four militants were destroyed. There is operational information that the order was received by militants from one of the western countries.
- leads "Interfax" Kadyrov's words. He clarified that during a special operation, one parishioner was injured with moderate severity, and one policeman died.
A law enforcement official said that the attack killed two law enforcement officers and one parishioner.
According to the latest information, two police officers were killed and two others were injured. In addition, one parishioner died, another was injured
- He said, adding that the dead police officers were sent to Chechnya from the Saratov region.
He also said that "the bandits were armed with ten bottles with a combustible mixture, a double-barreled edge, from which they fired." At the same time, the militants had pistols, knives and small hatchets.
A law enforcement officer did not rule out that not four, but five militants could participate in the attack.
The rector of the Church of the Archangel Michael did not recognize in one of the murdered parishioners, perhaps this person is also a fighter
- He explained.
The militants' personalities are being established, the scene of the incident is cordoned off.