The Indian Su-30MKI radar has detected and tracked fifth-generation Chinese fighters Chengdu J-20, which flew over Tibet, according to Indian Defense Research Wing.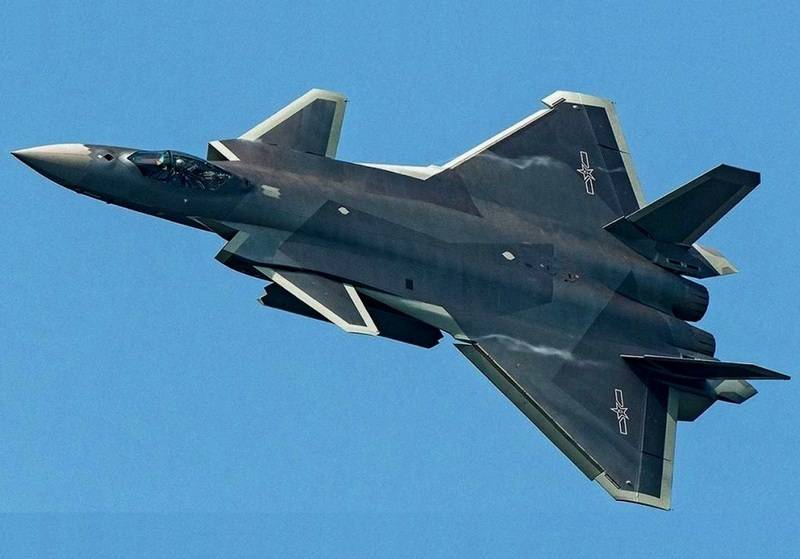 In January, Chinese airplanes deployed on airbases in the border areas of 2018 practiced flying over mountain areas with J-10 and J-11 fighters. Indian pilots on Russian Su-30MKI aircraft observed invisible aircraft maneuvers from their airspace
Radar "Dry" sees them. New Chinese planes are not so invisible. Their detection does not require any special technology, J-20 recognized and conventional radar
- noted the commander of the Indian Air Force Arup Shah.
The Chehgdu J-20 is a fifth-generation Chinese multipurpose fighter created using low-visibility technology. Many technical solutions of the aircraft are repeated by the American F-22 and F-35 fighters. The fighter was put into service in 2017 year, built 9 prototypes and two pre-production samples.
Su-30KI - a version of the Russian heavy fighter Su-30 created for India. The aircraft is equipped with engines with a deflectable thrust vector and radar H011 "Leopard" with a phased antenna array. The radar has a high resolution and performance, it can direct missiles at air and ground targets, highlight targets for slave fighters. The Indian Air Force has 240 aircraft of this type.