The television channel Al-Arabia reports that the causes of the explosions around the airport in the Syrian city of Hama were air strikes. The material states that the targets for strikes were military targets and military equipment belonging to Iranian forces. In particular, it is reported that one of the blows was inflicted on the Bavar-373 air defense system, which belongs to the Iranian Revolutionary Guards Corps (IRGC).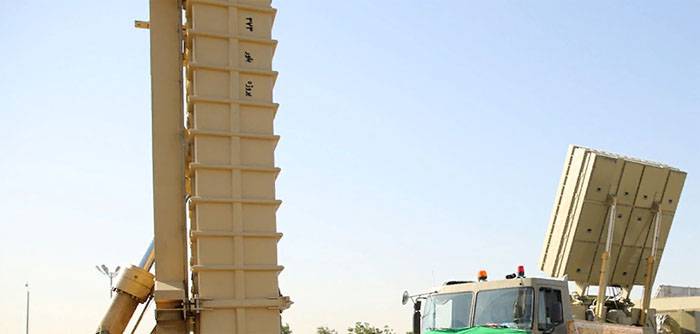 The message that the IRGC objects were attacked from the air, publishes the mentioned publication with reference to the so-called Syrian Observatory for Human Rights, which is based, as is known, in London.
The submission states that several explosions thundered in connection with the entry of ammunition into weapons depots and fuel storage located in the territory of Hama airport.
SkyNews reports that as a result of the military operation, "unknown forces" killed up to 60 representatives of the IRGC, as well as 11 Syrian soldiers.
It is noteworthy that a few hours before the attack on the Hama airport, helicopters of the SAR Air Force began to leave its territory. It is stated that such an order was given personally by Bashar Assad.
Officially, the Syrian command of air attack does not confirm. In an interview with local media, one of the officers said that the explosions were due to the detonation of shells "from the intense heat."
Meanwhile, in the Arabic-language media, the question is being discussed that attacks on the IRGC forces in Hama could have been inflicted by Israel, which had previously demanded that Iran withdraw its troops and controlled armed groups from Syria.