The Pentagon at the last moment decided to change the course of the two strategic bombers in the Korean Peninsula area. The information resources of Japan report that the US military department decided to take this decision in connection with "not to anger Kim Jong-un."
It is stated that the US strategic bombers B-52 were to fly in the airspace of the Republic of Korea - a few kilometers from the demilitarized zone.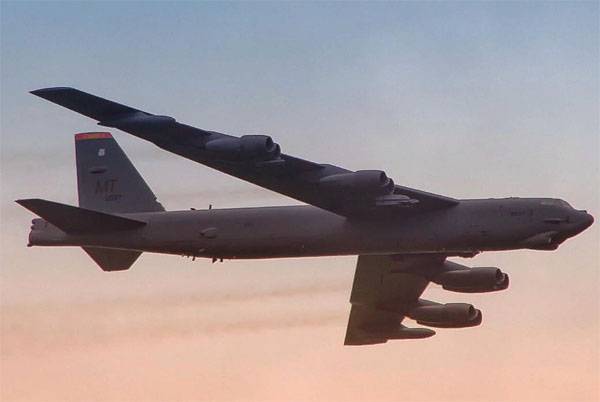 Before the flight, the representatives of the South Korean and Japanese troops contacted the American side and suggested that the Americans change the route. As a result, the B-52 US Air Force did not enter the airspace of South Korea.
Recall that a few days earlier, Pyongyang threatened to cancel the scheduled meeting between Kim Jong-un and Donald Trump in connection with the next large-scale exercises on the Korean Peninsula. The meeting is scheduled for June 12 in Singapore. In response to threats from Pyongyang, Trump said that if the meeting was canceled, Kim Jong Ynom could expect that the fate of Libyan leader Muammar Gaddafi.