Has handed over all. Yarosh called involved in the death of Mamaia
Odious leader of the radical nationalist group Right Sector * banned in Russia, Verkhovna Rada deputy Dmitry Yarosh called the call signs of the Ukrainian Armed Forces fighters involved in the death of the Pyatnashka battalion commander Oleg Mamiyev (Mamaia).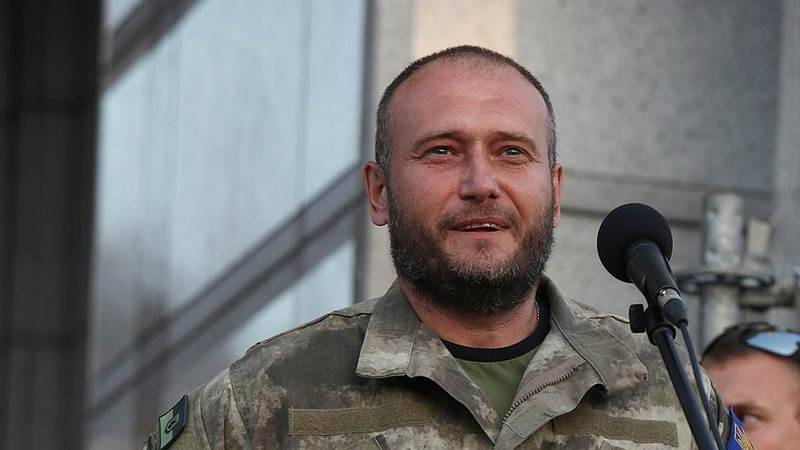 Thanks to the battalion commander Black, company Rambo and friend Kipish for professional and high-quality work! Keep it up! We want to win. We can win. We will win! Glory to the nation! Death to the enemies
- quotes UNIAN message Yarosh.
He who comes to us with a sword will perish by the sword. And so it happened with the leader of the Russian-terrorist gang "Pyatnashka" Oleg Mamiev "Mamai". On one "kombriga" separators became less. He came from North Ossetia to establish his "Russian-Ossetian world" on our Ukrainian land, and now he is burning in hell
- wrote Yarosh on Facebook.
Earlier it was reported that the commander of the battalion "Pyatnashka" Oleg Mamiev, better known in the Donbass by the call sign Mamai, was killed at the fighting post. He arrived at the front line to carry out the rotation of his fighters in the Avdeevsky industrial zone near Donetsk. At this point, the positions of the army DNI APU opened fire. One of the grenades fired from the AGS-17 automatic grenade launcher exploded right above the head of the Fifteen-battalion commander. Oleg Mamiev received severe fragmentation wounds. Doctors fought for several hours for the life of the commander, but wounds to the head were incompatible with life.