Well-known pranker Vovan and Lexus today published material in which it is reported that with the American journalist who called on Kiev to bomb the Crimean Bridge, in fact, it was not the Ukrainian Foreign Minister Klimkin who was on the phone, but one of the telephone jokers. Recall that on the eve of Tom Rogan said that he was contacted by telephone the head of the Ukrainian Ministry of Foreign Affairs and "supported the article in The Washington Examiner." In addition, Rogan announced that Klimkin had promised him protection from the Russian Investigative Committee.
Today, Rogan found out why the press service of the Foreign Ministry of Ukraine could not understand what kind of conversation they were talking about.
From the conversation (text -
RIA News
):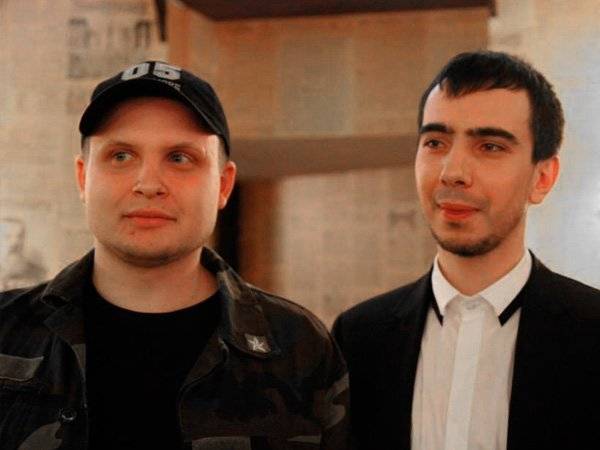 Prankery:
Yes, this is Foreign Minister Pavel Klimkin. Who is talking?
Rogan:
Tom Rogan. How are you doing, Mr. Minister?
Lexus and Vova:
Oh, Tom Rogan. Good. Good afternoon, Mr. Rogan. I'm all good. And you?
Rogan:
All is well. Thank!
Prankery:
Thank! Let me thank you and your publication for the wonderful article that our people liked so much.
Rogan:
I am glad.
Lexus and Vova:
Yes, of course. On behalf of our president, Mr. Poroshenko, let me express my gratitude for supporting the territorial integrity of our country. Yes, the most important thing is that you managed to hurt the feelings of the President of Russia and other representatives of the Russian authorities.
(...)
Prankery:
Case Savchenko. Our lawyers work in the Netherlands and in many other countries. We are ready to provide you with the most famous and successful lawyer, Mark Feigin, who has a lot of successful cases behind his back, and the Russian authorities are afraid of him like a fire.
Rogan:
Right. Very good. I hope this will not be necessary. But if it arises, I will know that I can contact you.
Then the prankers suggested Rogan to accept "one of the journalistic awards." Rogan agreed.
Lexus and Vova:
Good. I would like to ask you one more question. You know that today in Kiev we arrested a journalist from Russia.
No, I don't know about that. Good. What's the matter?
Lexus and Vova:
His name is Vyshinsky. Now we are under pressure from various organizations that have accused us of an attempt on freedom of speech. He worked for the Russian government, was a journalist. But we understand that this journalist covered Putin's activities and that he may be useful to us. It can be used to exchange for our other political prisoners.
Rogan:
Is he a spy? Spy?
(...)
Lexus and Vova:
In addition, I would like to recommend you write the same article about how best to bomb their other objects in the Crimea. What do you think, which object is best to bomb next time?
Rogan:
Good good. My mother may not appreciate it, but I will keep that in mind. I think it is better to bomb their artillery units in the southeast.
Recall that earlier the TFR opened a criminal case against an American journalist who, as it turns out, fears that his mother's call to bomb the Crimean Bridge will not be approved ...