The authorities of Uzbekistan are interested in military-technical cooperation and cooperation in defense with the United States, reports
TASS
a message published on the official website of the Uzbek leader.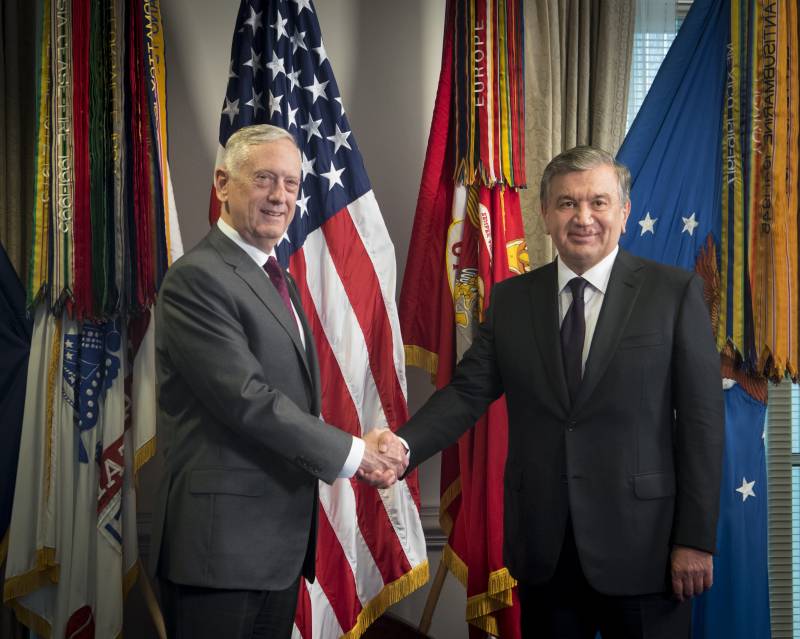 This message appeared on the site after the meeting of the President of Uzbekistan Shavkat Mirziyoyev with US Secretary of Defense James Mattis in Washington.
Uzbekistan is interested in sharing experience, military-technical cooperation, cooperation in the fields of defense and security with the United States of America,
quoted by Mirziyoyev press service.
It is reported that "the parties addressed issues of strengthening cooperation in the fields of defense and security."
Mattis, in turn, "expressed satisfaction with the visit of Mirziyoyev and noted that Uzbekistan is an important geostrategic state in the region," the release said.
Following the meeting between the Uzbek leader and Donald Trump, the White House earlier said that the visit of Mirziyoyev "marked the beginning of a new era of strategic partnership between the United States and Uzbekistan."
Before negotiations with a colleague from Uzbekistan, Trump reported that the countries are negotiating the purchase of American military equipment by Tashkent.