S-8OF "Armor-piercer" and other missiles. Techmash is preparing for an exhibition in Astana
Concern "Tehmash" (included in Rostec) at the international exhibition of weapons KADEX 2018, which will be held from 23 to 26 in May of 2018 in Astana, among
weapons
new generation will introduce uncontrollable
aviation
8-millimeter S-80OFP rocket with a high-explosive penetrating warhead, writes RG.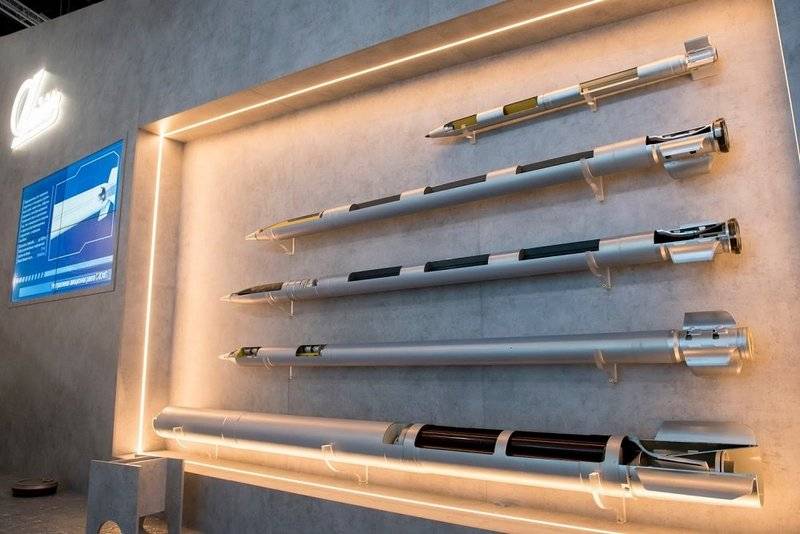 Manufacturers note that the rocket is designed to destroy single and group targets in open space and in shelters. It can also hit enemy ships in any weather conditions and at any time of the day.
The C-8OFP aircraft missile, also known as the "Armored Worker", many times exceeds the old regular missiles by combat capabilities. Its fuse can be configured so that the ammunition is triggered before the barrier, when hitting it or after it, after the barrier has been broken through.
Also at the exhibition in Kazakhstan, the S-8KOM aviation missile with a cumulative-fragmentation fragment and rockets with a thermobaric mixture for TOS-1A heavy flamethrowers will be presented. In addition, visitors to the exhibition will be able to see a 125 mm 3VBK16 round with a cumulative projectile to
tank
a D-81 cannon and a 3VOF58 shot with a high-explosive fragmentation projectile and a full variable charge to a 2A65 howitzer and a 2S19 self-propelled howitzer. Fuses B-429 and UDV-60 will also be presented.
Concern "Tehmash" State Corporation Rostec