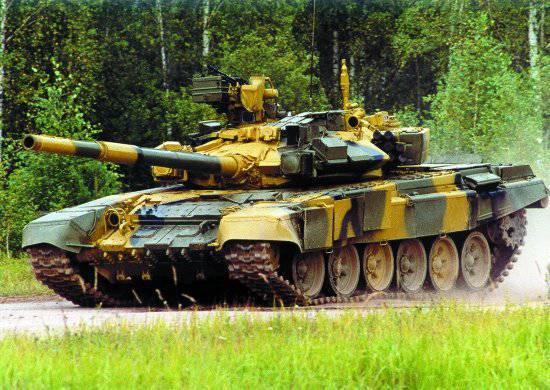 On May 4 in Rostov-on-Don, in the district Officer's House under the leadership of Colonel-General Alexander Galkin, Commander of the Southern Military District (SWR), a solemn meeting and concert dedicated to the celebration of the 94 anniversary of the Southern Military District and the 67 anniversary of the Victory in the Great Patriotic War 1941-1945's.
The next anniversary of their formation, the district troops mark 20% with an increase in the intensity of combat training and the development of modern types of weapons and military equipment (IWT). The share of modern samples of air defense systems, artillery systems, armored vehicles, automotive equipment, communications equipment, small
weapons
is already over 70%.
Number of training firing from
tanks
T-90A and T-72BM increased 4 times.
In 2012, 40 units of the new are planned to enter the troops of the Southern Military District
aviation
equipment, among them more than 10 combat attack helicopters Ka-52 "Alligator". The small artillery ship Volgodonsk and the missile ship Dagestan, which will be part of the Caspian, undergo state sea trials.
flotilla
this year.
The outsourcing system already serves more than 500 canteens, ship's galley, catering, eating places at posts and lighthouses. This year, the volume of services for technical supervision and maintenance of weapons and military equipment performed by teams of Nizhny Tagil, Kurgan, Naberezhnye Chelny, Arzamas and other cities will increase more than three times.
In the training centers of the Ministry of Defense of Russia this year, about 15 thousand soldiers and sergeants who are under contract military service in motorized rifle formations of the Southern Military District will increase their qualifications.