Indian edition
The Economic Times
It comes out with material on military-technical cooperation between India and Russia. The material is dedicated to the future meeting of the heads of Russia and India in Sochi. It is stated that Indian Prime Minister Narendra Modi intends to discuss with Vladimir Putin the question of American pressure on New Delhi, expressed in attempts to prohibit India from purchasing weapons from the Russian Federation. We are talking about a document called CAATSA, which provides for US sanctions against those who intend to continue to contact with the Russian Federation in the military-technical sphere.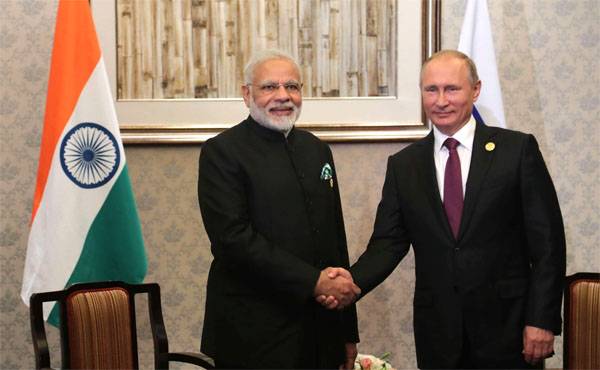 From the material:
Against the background of discussions with both the Trump administration and the US Congress, (sanctions) questions about exemption from military procurement in Russia, New Delhi believes that Moscow is an old, proven and deep-rooted partner that protects the national security of India, its interests for decades.
Quote source publications:
The fundamental point is the fact that Russia is a reliable protection partner.
The submission says that the issue of sanctions as an American instrument of international politics will be key during the discussion by the heads of the Russian Federation and India. It is also planned to discuss the need to comply with a nuclear deal with Iran, the spread of ISIS (* banned in the Russian Federation) in several Asian countries. It is stated that Putin and Modi will discuss the development of energy projects, including projects in third countries - for example, in Bangladesh.