Until the end of this year, the Baltic Fleet (BF) will receive a carrier of sea-launched cruise missiles "Caliber", a small rocket ship of the 22800 "Uragan" project, several C-400 complexes and other equipment, reports
RIA News
press service message
fleet
.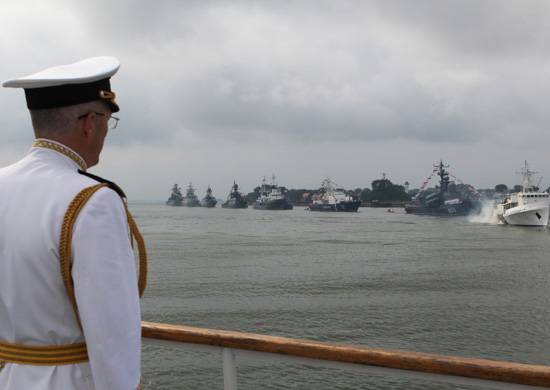 Today the Baltic Fleet celebrates the 315 anniversary of its creation.
By the end of this year, another carrier, the Kalibrov, will be included in the fleet - a small rocket ship of the 22800 Uragan project. Also in 2018, the hydrographic fleet will be replenished: it will consist of two large hydrographic boats,
says release.
The coastal forces of the Baltic Fleet were not left without new equipment: "The missile system included a set of the latest Iskander-M operational-tactical missile system.
Aviation
the fleet will continue to be replenished with Su-30SM aircraft, for which the crews of the naval aviation air base have already been retrained. "
"And the air defense connection will receive several more C-400 Triumph complexes," the press service reported.
In addition, the coastal missile compound in the Kaliningrad region conducts training using the new Ball and Bastion missile systems, which can effectively counter any threats from the sea.