The first fully Chinese and the second aircraft carrier of the Chinese Navy completed five-day running tests, according to state television channel CCTV.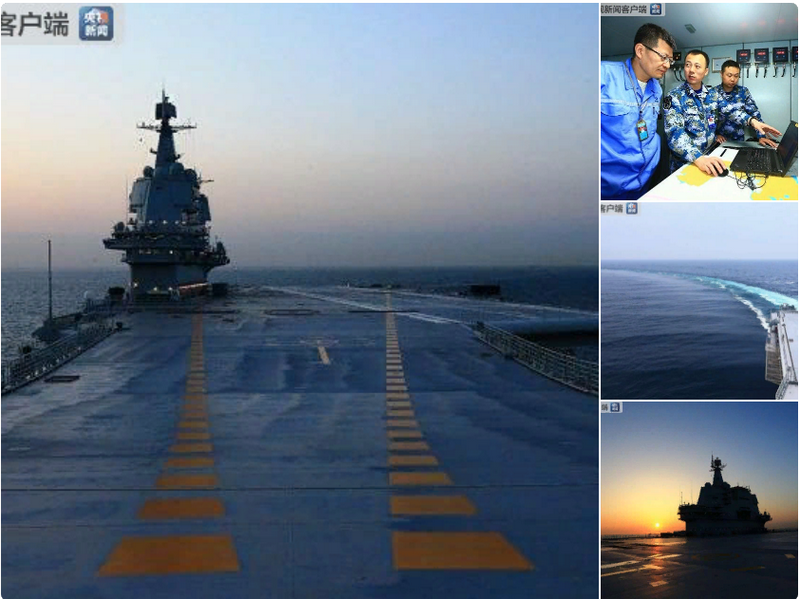 During the five-day test, launched on May 13, the task of testing the aircraft carrier's equipment was successfully completed.
- noted in the report. After adopting this aircraft carrier will become the second ship of this class in the Navy of the People's Liberation Army of China.
The aircraft carrier returns to the port of Dalian, from the shipyard of which he went out to test the power plant 13 in May. The 001А project ship, which is the first aircraft carrier fully built in China, has not yet received its name, but the press sometimes calls it "Shandong." It was launched in April 2017 of the year after four years of construction. Launch aircraft carrier planned no earlier than 2020 year. By this time, he will be able to carry X-NUMX fighters J-36 (a copy of the Soviet ship-based fighter Su-15, the prototype of which was bought from Ukraine).
According to reports by the Hong Kong press, China last year began construction of its third aircraft carrier at the shipyard in Shanghai, which will be equipped with an ultra-modern electromagnetic system of catapults to accelerate the take-off of aircraft.