Anti-aircraft missile-cannon complexes "armor" took to combat duty in Kamchatka, reports
press office
Eastern District.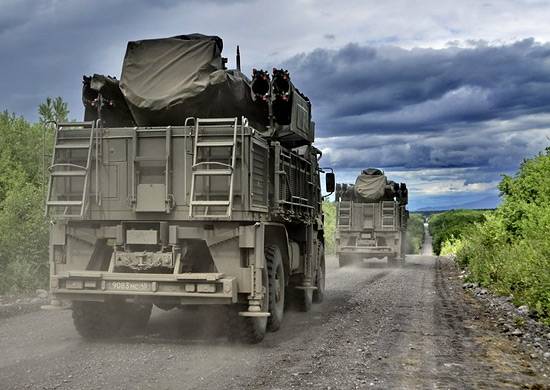 In accordance with the plan of rotation of the composition of the air force on-duty forces, the combat crews of the Pantsyr air defense missile system deployed in Kamchatka completed the preparation of equipment and took up combat duty on air defense,
says release.
It is reported that "on the eve of the intervention, the unit's personnel underwent theoretical and practical training, carried out maintenance of combat vehicles, tested the performance and operation of units, assemblies and equipment's combat modules, loaded rocket and cannon weapons".
The vehicles made a march from the places of their permanent deployment and began to carry out combat duty in the indicated positional areas.
The press service explained that the Pantsir complexes solve the tasks of "covering the objects of the troops and forces in north-east Russia, the positions of the C-400 Triumph anti-aircraft missile systems".
Last year, the Pantsirey's calculations "perfectly" conducted live firing at the "Ashuluk" training ground, took part in various exercises and training sessions for the intended purpose, added in the district.