Another ammunition incident occurred in the United States of America. The other day it was reported that in the state of North Dakota during the delivery of ammunition to one of the landfills a container with grenades was "lost". The incident occurred even 1 May, but the grenades could not be found until now.
Today, the American television station Fox News publishes material that says that another container of ammunition fell from a helicopter. It is stated that a military helicopter transported the container, and that one (during the flight of the helicopter over one of the schools in the Texas city of El Paso) broke down. Eventually, the ammunition fell on the roof of the primary school.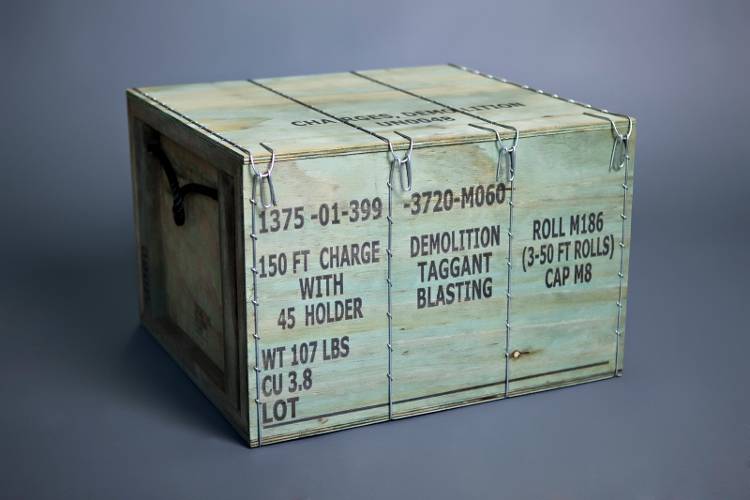 It is stated that the ammunition was transported by air from the Fort Bliss military base. Two versions of what happened are considered: pilot error and technical problems aboard the helicopter. The helicopter itself after the incident landed safely.
There are no victims and injuries in El Paso. Ammunition collected by soldiers and local police officers. The type of ammunition is not reported.
American human rights activists tried to raise the question of why the deadly cargo is transported by air, not only over residential areas of the city, but also over children's objects. The Pentagon said that "this issue will be dealt with."