The economic situation in Bulgaria in the last 7-8 years is characterized by steady growth (3,5-3,8%), and the financial system is stable. From 1990 to the present, this small Balkan country has accumulated 24 billion euros of foreign exchange reserves. At the same time, due to the state of external debt, it was, in the past, a bankrupt country, in the top three EU countries, with the best ratio of GDP. GDP itself has passed for 50 billion euros.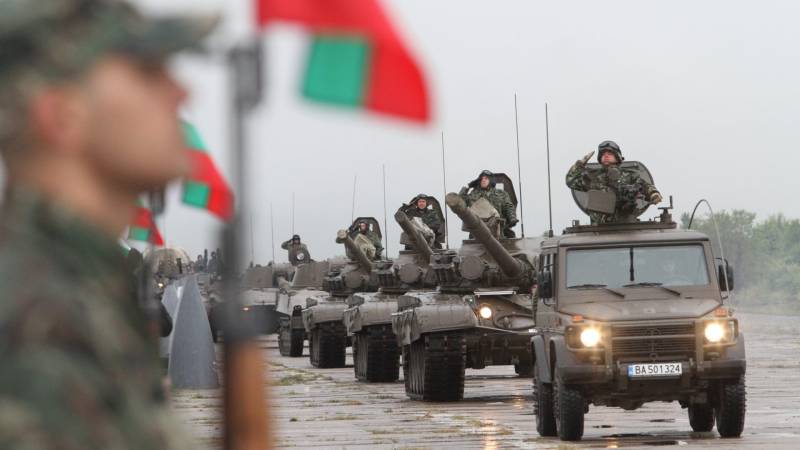 The government, investing in basic infrastructure, for many years left the army without adequate funding. The Bulgarian armed forces, with the exception of a few sporadic acquisitions, have not received new equipment for a long time. As the Minister of Defense Krasimir Karakachanov said recently, so far "80% of military equipment in Bulgaria of the former Soviet production". It has long been outdated.
Bulgaria occupies a strategic position in the Balkan Peninsula. In view of the international situation, the relevant Bulgarian departments have been discussing for several years and debating about the need to upgrade military equipment. There were several scandals related to corruption charges and lobbying officials in favor of some or other foreign companies. The accumulated financial resources already allow the government to get down to business.
In this regard, the Bulgarian government proposes to the deputies of the National Assembly to accept the project of investment expenditures "Purchase of main combat equipment to create combat battalion groups from the mechanized brigade" and update the project "Purchase of a new type of combat aircraft", which are part of the concept of modernization of the Bulgarian Armed Forces.
In the project for the purchase of military equipment for the ground forces, it is planned to purchase 150 units of combat and special equipment for three battalion combat groups, systems and additional equipment, as well as personnel training. A project worth 732 million euros will be implemented over 12 years.
In the project of buying a new type of combat aircraft, it is planned to purchase 16 aircraft in two stages. As part of the first for the purchase of 8 aircraft allocated 900 million euros. This amount is allocated for the purchase of aircraft, ground support equipment, personnel training facilities, the initial integrated logistics support and weapons.
At the same time, the plans state that most of these costs must be reinvested in the Bulgarian economy. Bulgarian enterprises should participate in the assembly of machinery and the acquisition of appropriate production licenses, and in the implementation of their innovations and developments.
It must be said that in recent years the Bulgarian military industrial complex has updated its production, technological and personnel base, which makes it confident in its ability to fulfill the upcoming orders.